"Event designers know well and good that attendees only retain 5-10% of what they hear from presentations, but they will remember what they felt at the imagination dinner.
Dinner in 5 countries in under two hours: an Unbridled event management story
"Ladies and gentlemen, we have arrived at your destination."
This is the last thing you hear before the sights, sounds, and scents of China overwhelm your senses. You open your eyes to see you've arrived in a dream world filled with vibrant color and rhythmic drumming. When you look down, you find a basket filled with delicious, steaming dumplings. Only three minutes ago, you were seated comfortably in a ballroom, anxiously awaiting whatever the night had in store. This is beyond anything you could've predicted.
And it's only the beginning.
In this "Imagination"-themed dinner event, we transported 1,200 guests around the world without having any of them leave their seats. We were able to achieve this illusion by engaging each of the five senses: sight, sound, touch, taste, and smell.  Since our senses tend to work in tandem, rather than individually, we targeted all of them simultaneously to help each destination feel like an authentic, self-contained space.
Creating this experience was a tremendous undertaking in terms of both event planning and logistics. We'd like to give you a behind-the-scenes look at our planning journey, from conception to completion.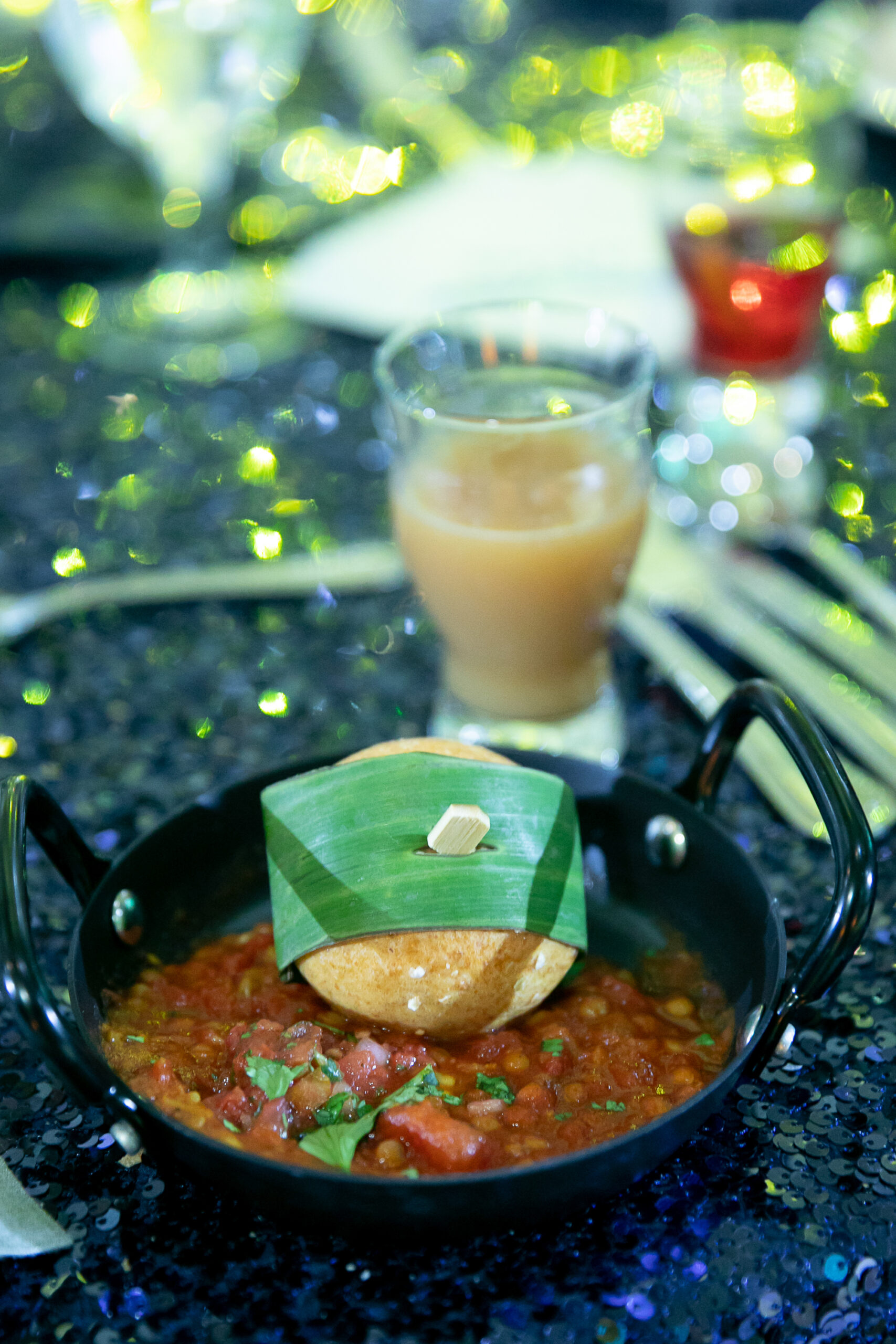 Charting the course: conceptualizing the theme
Before we arrive at our final destination, let's first take a look at how we prepared for "take off." We considered several factors while designing an unforgettable experience for this group.
Our initial ideas were premised on novelty, a core principle in experience design. This group hosts an extravagant, formal dinner for their guests every year, so we knew we had to bring something new to the table. The imagination theme was proposed as a complete transformation of the space surrounding the guests.
Next, we had to decide where our imaginations would take us. The group is based in offices all around the world, so it seemed fitting to take them on a journey that would incorporate homages to each of their home regions. We carefully worked through several location ideas with regard to entertainment opportunities and culinary feasibility. Not only did we need distinct entertainers for each stop on the journey, but the food and beverage pairings needed to be relevant and appealing. In the spirit of inclusivity, we decided to touch as many continents as possible—ultimately chosing China, France, Tanzania, Oceania, and Brazil as our target destinations.
Finally, we considered how to fully immerse guests in the experience. In addition to setting appropriate décor and lighting, we had to find ways to engage all the senses. We introduced colored lighting at each destination to set the mood, as well as curated soundscapes and custom scents to fill the room with "clues" for the next destination. By layering multiple sensory stimuli, these scenery shifts imprinted "stickier" memories on our attendees. As experienced event designers, we know attendees often retain little of what they hear in standard presentations; however, the sights, sounds, and smells of the Imagination dinner helped make this event truly unforgettable.
Preparing for takeoff: planning the experience
Working with an enthusiastic hotel partner was crucial to the success of an undertaking of this size. Everyone on the management and culinary teams had to not only sign off on the idea but also be willing to be flexible in its execution. We worked closely with the chefs to develop the menu and beverage pairings. We also required tastings and presentation simulations to get the culinary portion just right.
The food & beverage and operations teams held several run-throughs and worked with us closely to train and schedule staff for the night of the event. Due to the time-sensitive nature of the experience, the hotel staffed at least one server per table, and we hired an additional team of local staff to walk through the room between each course to spray a special fragrance blend based on iconic scents from each destination.
The production team worked with several entertainment partners and custom fabricators to ensure each destination was filled with unique talent and awe-inspiring acts. They mapped out the ballroom to include a figure eight-shaped "runway" through the middle, along with four satellite stages in each corner and one large stage in the center. This ensured the entertainment could be viewed from everywhere in the room and guests would be engrossed in the action. There wasn't a bad seat in the house.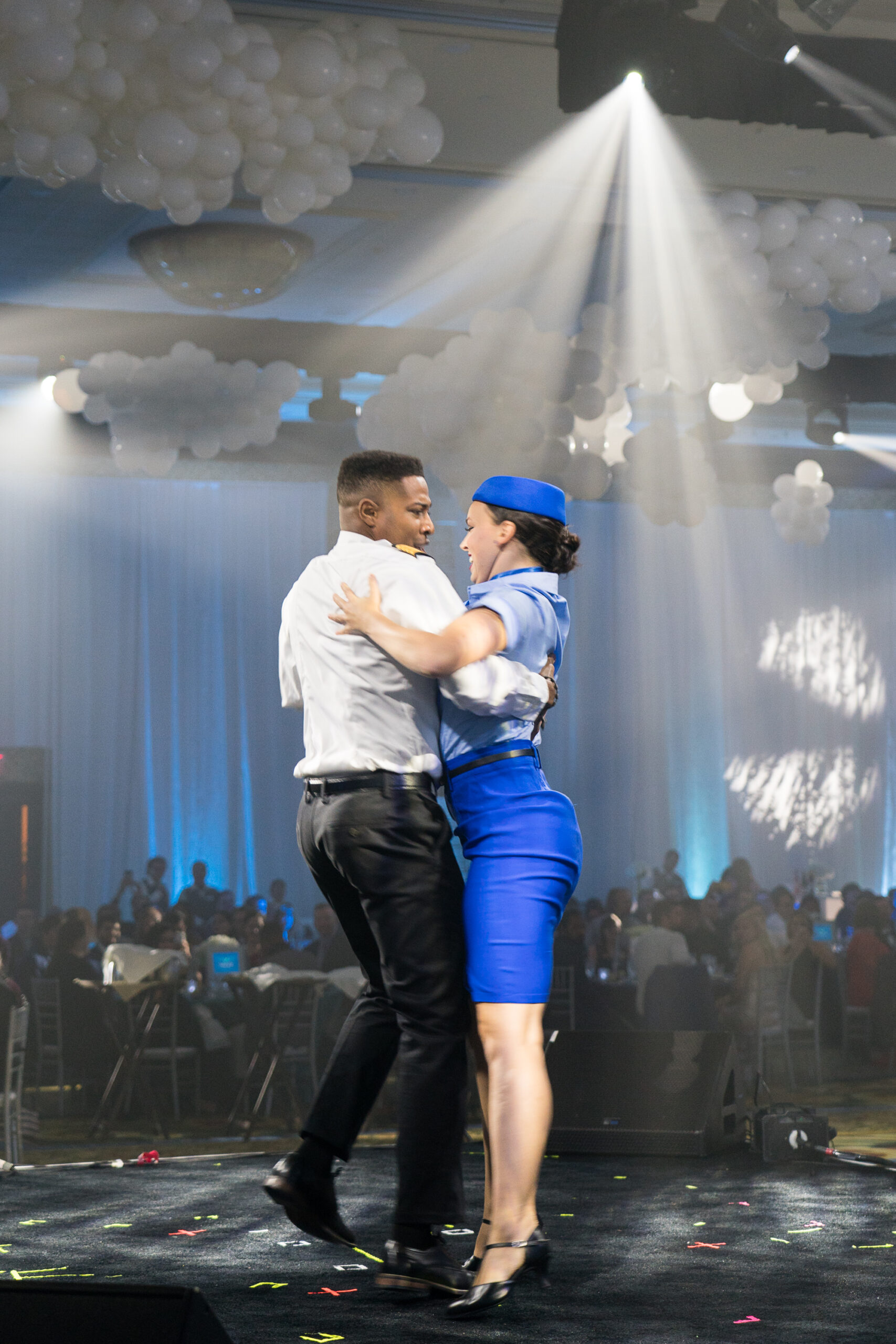 Bringing an elephant into the room: from design to reality.
"People perceive objects and spaces with sound and touch as well as with vision. People experience sound by feeling vibrations and seeing movements as well as hearing by ear."

Soaring above the clouds: on-site event execution
Guests were transported to a distant land the moment they stepped into the ballroom foyer. The bars were transformed into airport kiosks, tall boarding gate archways were erected, and images and sounds from a busy airport were piped into the space. Servers dressed as flight attendants handed out drinks and branded packages of snacks.
Once the ballroom doors were opened, the guests were immersed in dream-like scene with dramatic lighting, glittering table décor, and a ceiling covered in oversized balloon clouds. An iPad centerpiece, viewable from every seat, served as their guide for the evening. It included hand-drawn illustrations of each course with menu descriptions and dietary information. Our captain voiceover asked guests to take their seats and prepare for takeoff. The show began with a live-action, choreographed "safety video," created by our talented motion design team. After the video, guests were instructed to put on a custom-branded blindfold found at their place setting.
The food and beverage staff worked quickly to set the first course in under three minutes, all while the selected scents were spritzed throughout the room and a soundscape played to hint at the first destination: China.
The guests removed their blindfolds to find themselves surrounded by the sounds of a busy street and a Chinese zither player on stage. Enormous Chinese lions made their rounds through the room as martial artists began to perform on each of the satellite stages. Guests enjoyed dumplings served in individual steamer baskets, paired with a lychee cocktail.
Once the course was cleared, the blindfolds went back on; three minutes later, guests were in Tanzania. The sounds of a safari served as their location clues. Life-size elephant and giraffe puppets, dancers, and drummers filled the room. Guests were served a dengu stew of lentils with banana leaf-wrapped rolls and a tamarind cocktail.
The departures and arrivals continued through three more meal courses. In France, guests were treated to a Parisian café, complete with a roaming accordion player, mime, and marionette puppets, while a daring chair stacking act took place center stage. Coq au vin was served in a skillet wrapped with mini thyme bouquets and served with Burgundy wine. In Oceania, entertainment included Tahitian and Hula dancers, ukulele players, poi spinners, and Māori haka dancers, while guests dined on miso sea bass with papaya and mango, and fruity white sangria.
Finally, guests arrived at Brazil to the sounds of bossa nova and samba and the flavors of an edible chocolate cacao pod filled with Brazilian confections and a coconut caipirinha. Following dessert, the samba dancers began a grand finale parade which included every act from the night and culminated with cold pyro sparklers and a sky full of confetti.
The view from 30,000 feet: the guests' perspective
The guests were thrilled with the experience and were in awe of the entire spectacle. They were given no information in advance so that the evening's surprises would be revealed at every turn. By all accounts, the event exceeded the client's expectations and their guests still reminisce about this unique experience. The goal was to wow guests and deliver a one-of-a-kind, memorable moment in time, and we can enthusiastically say that we fulfilled our objective.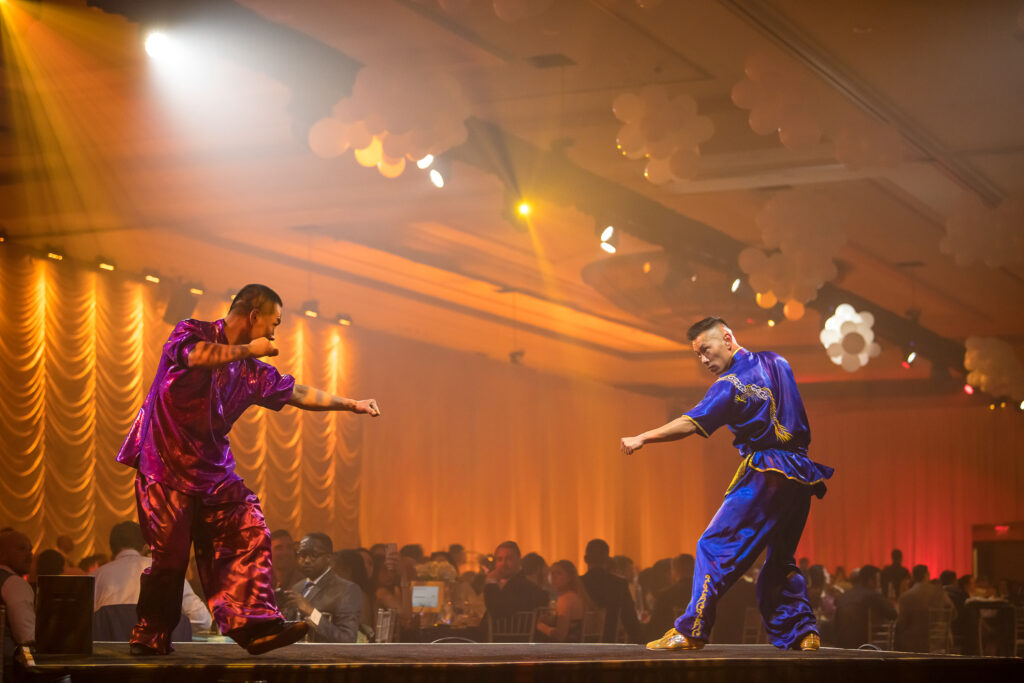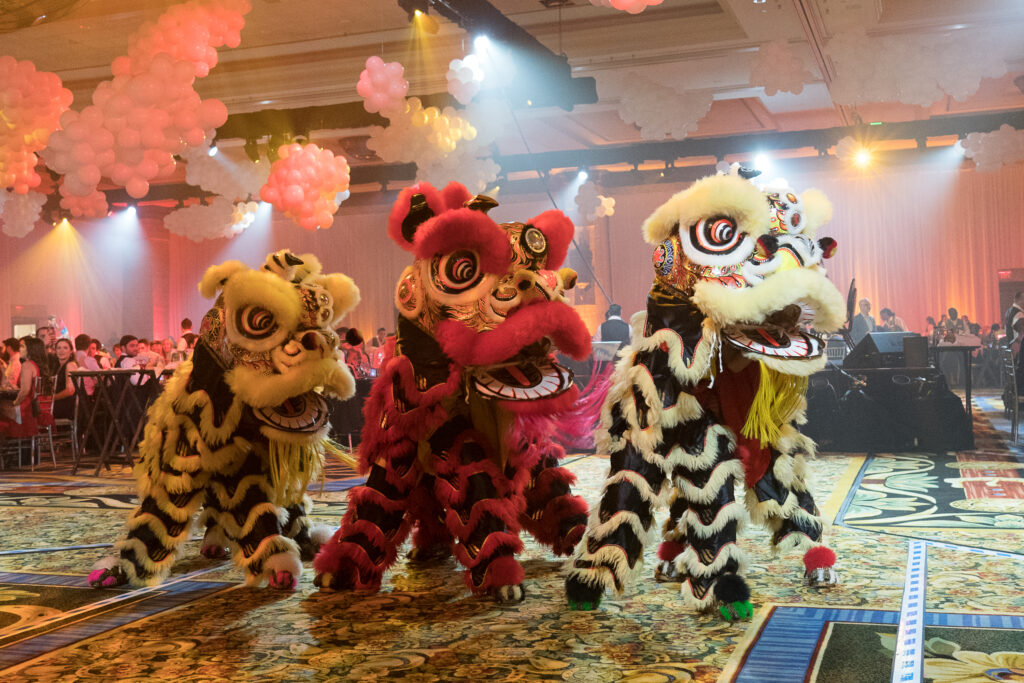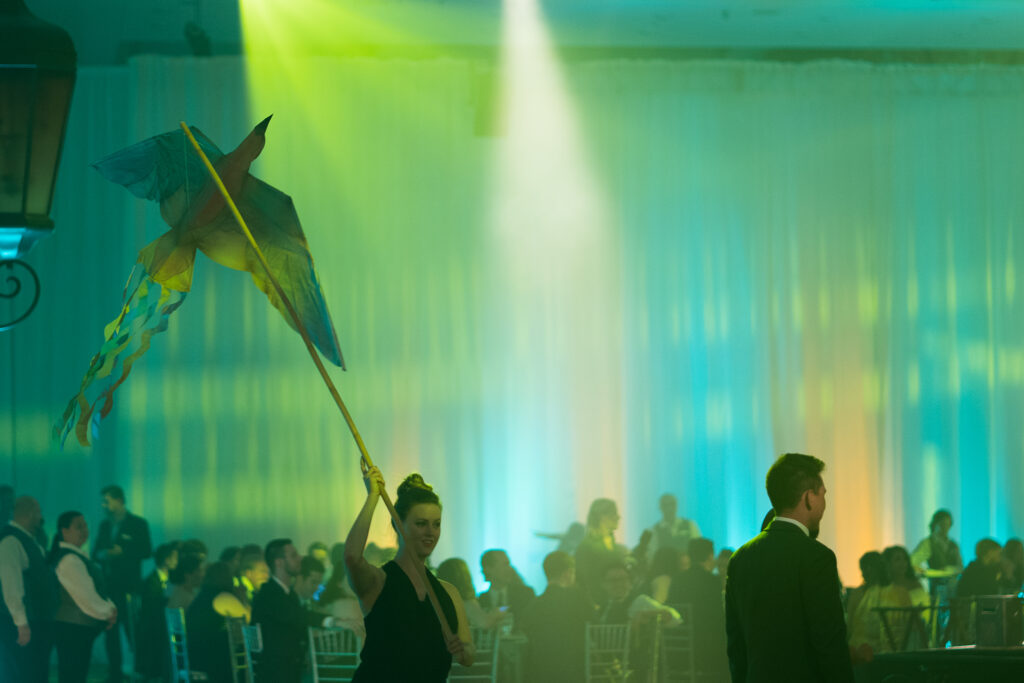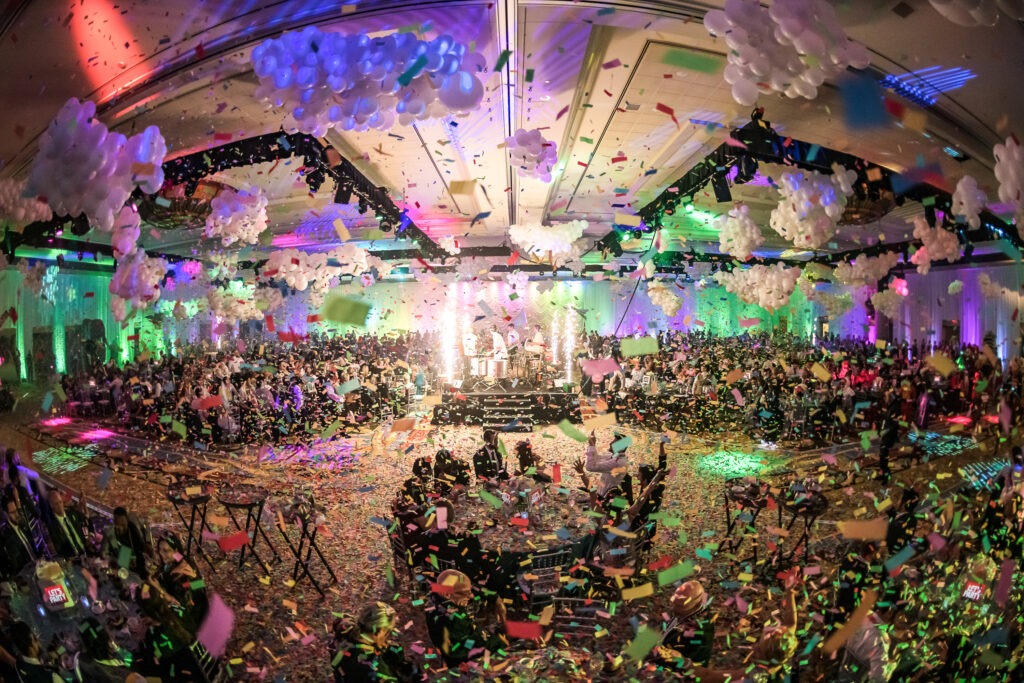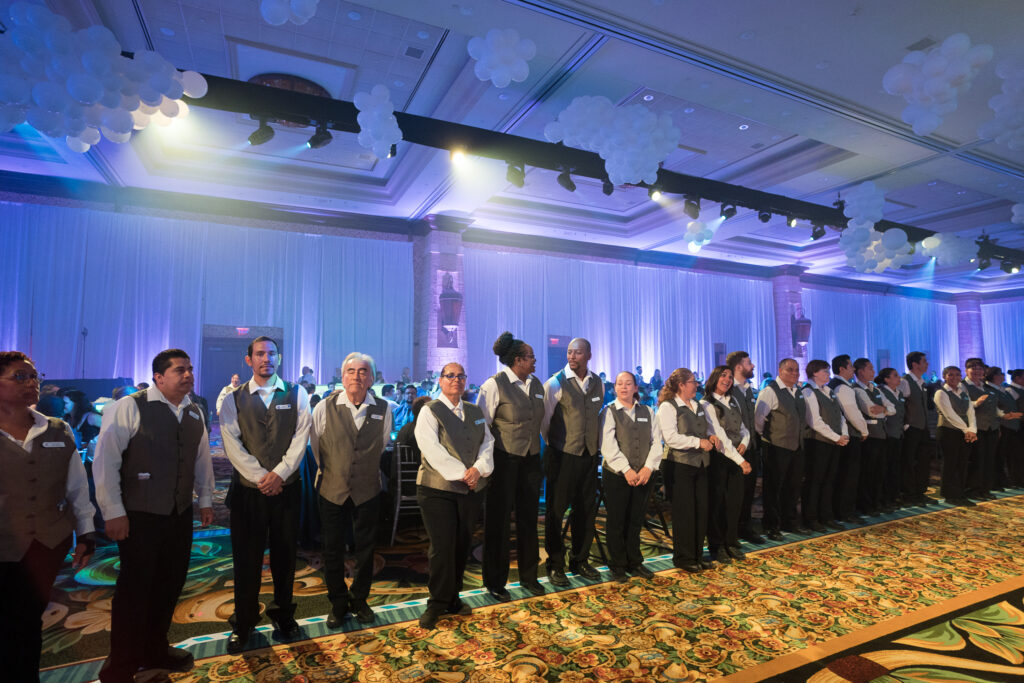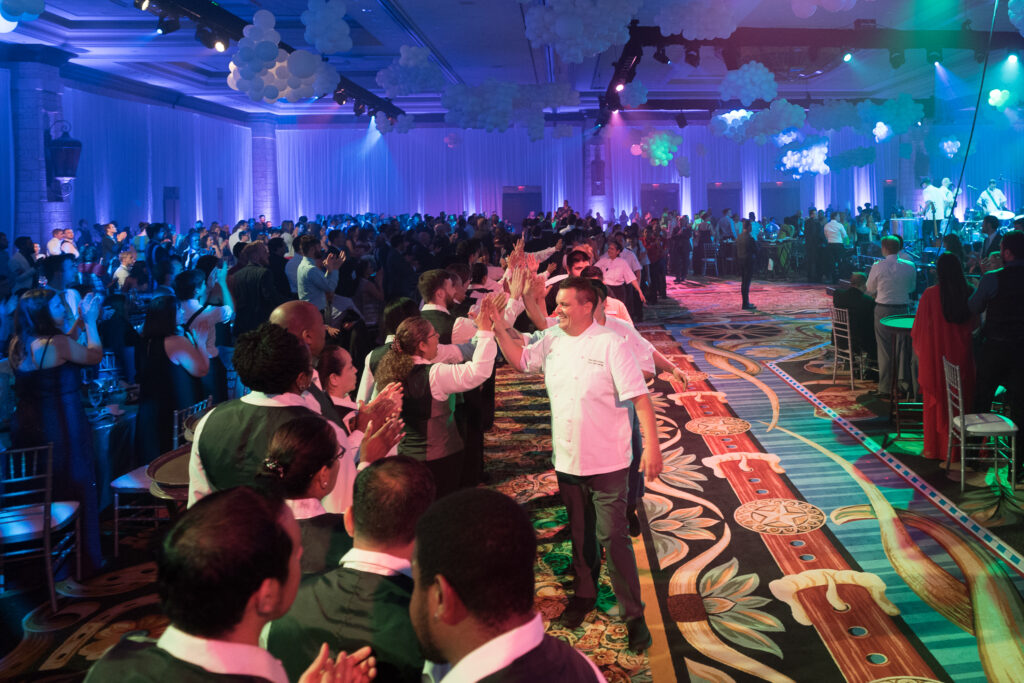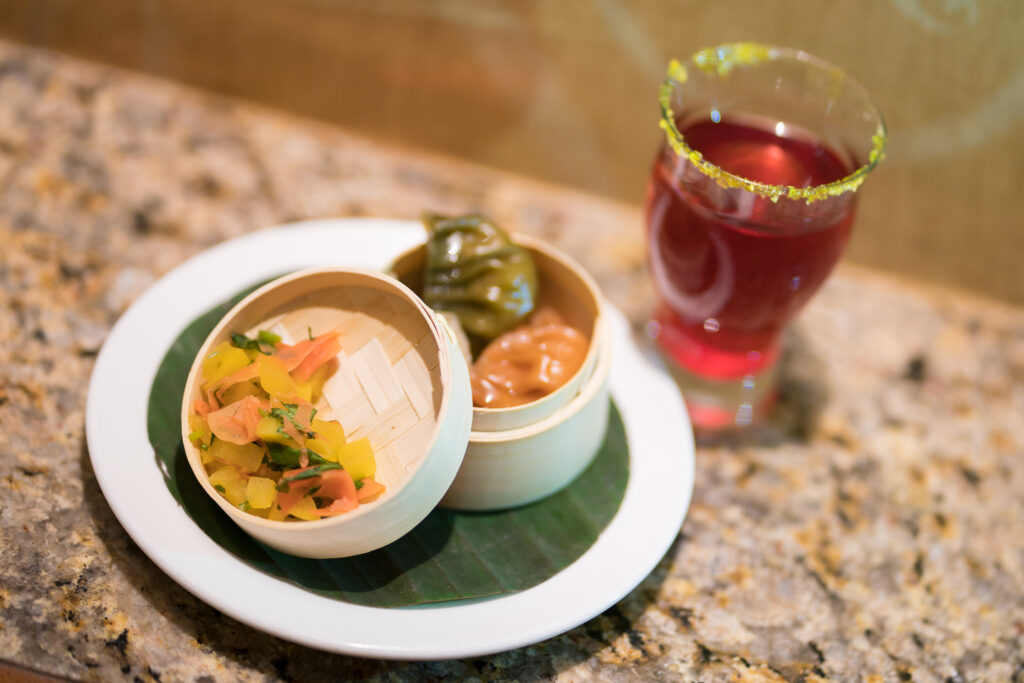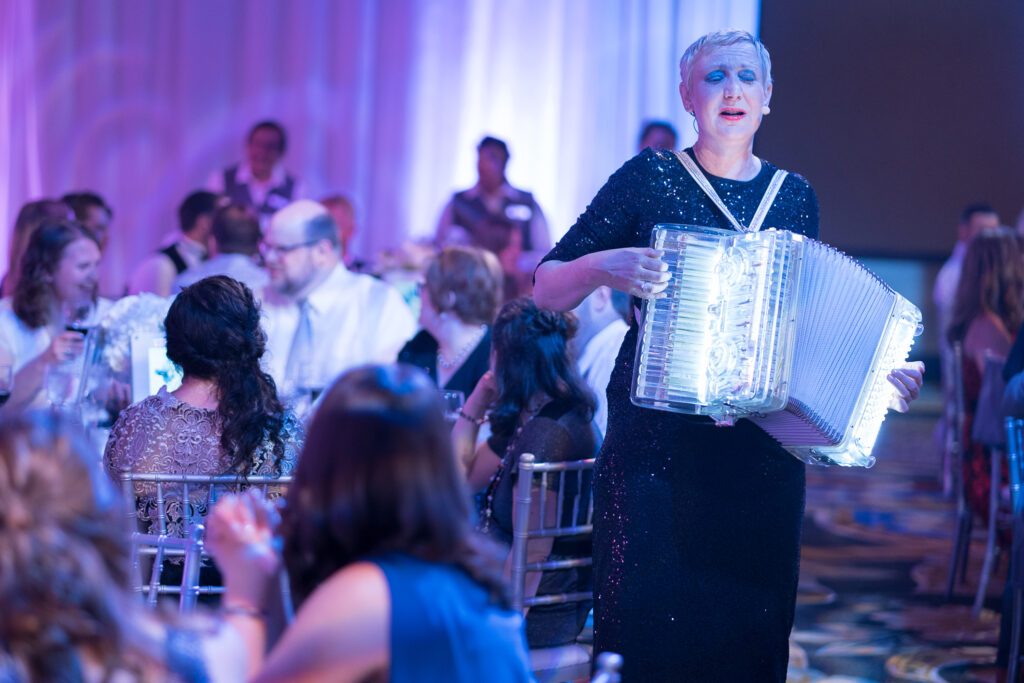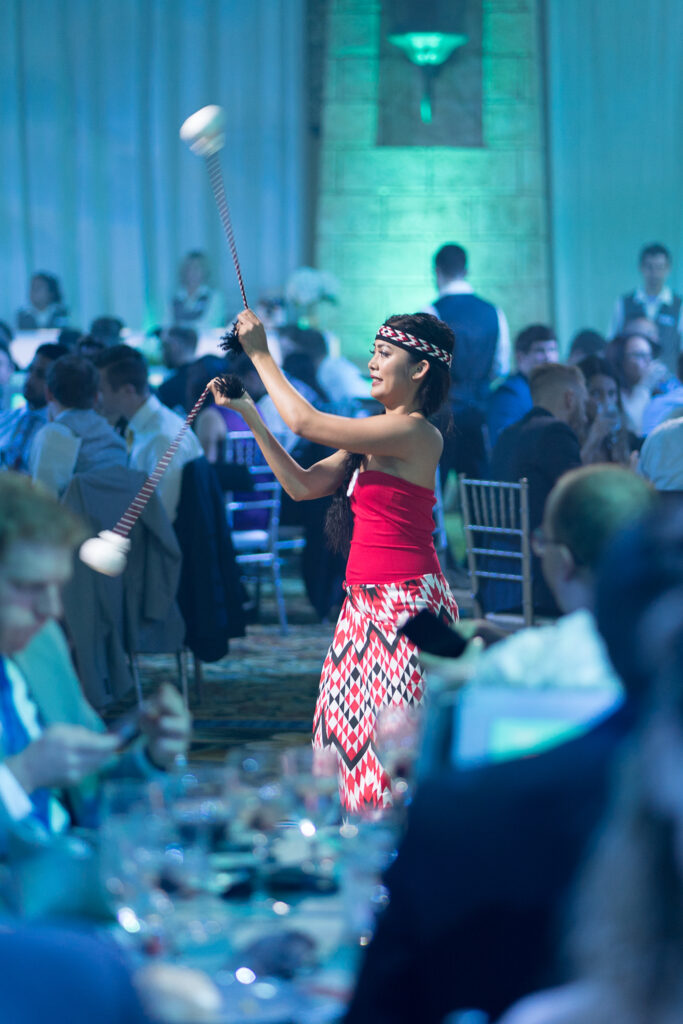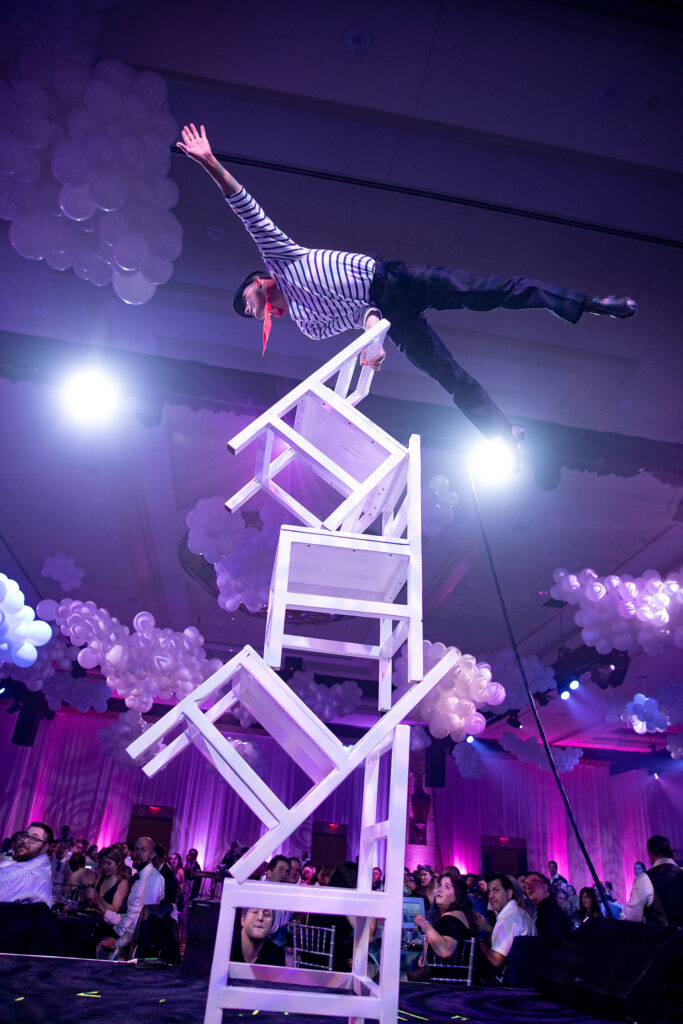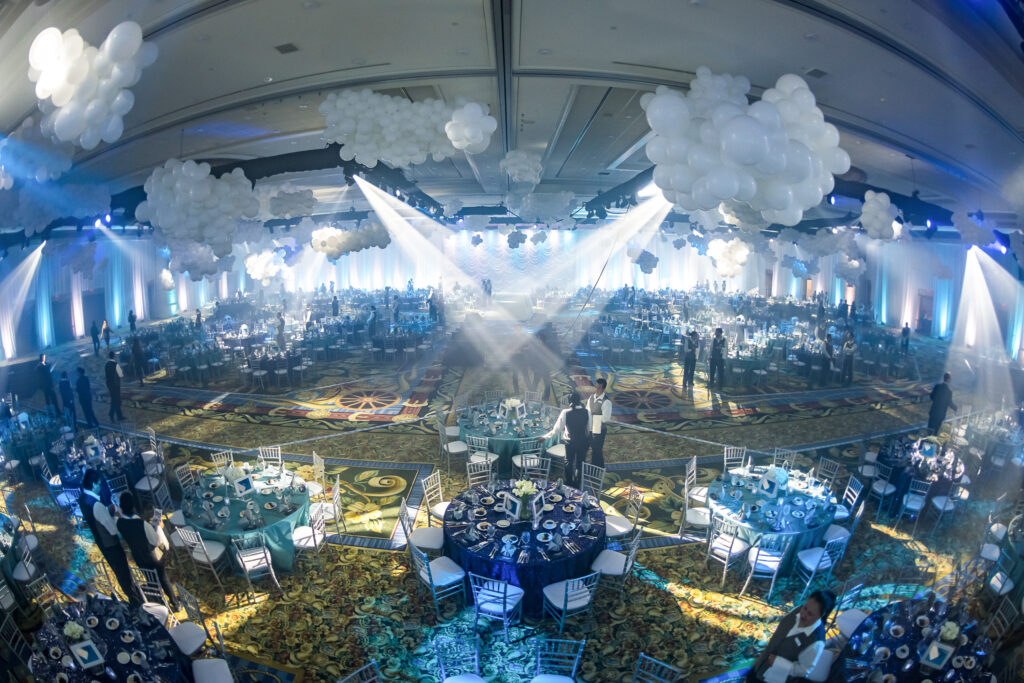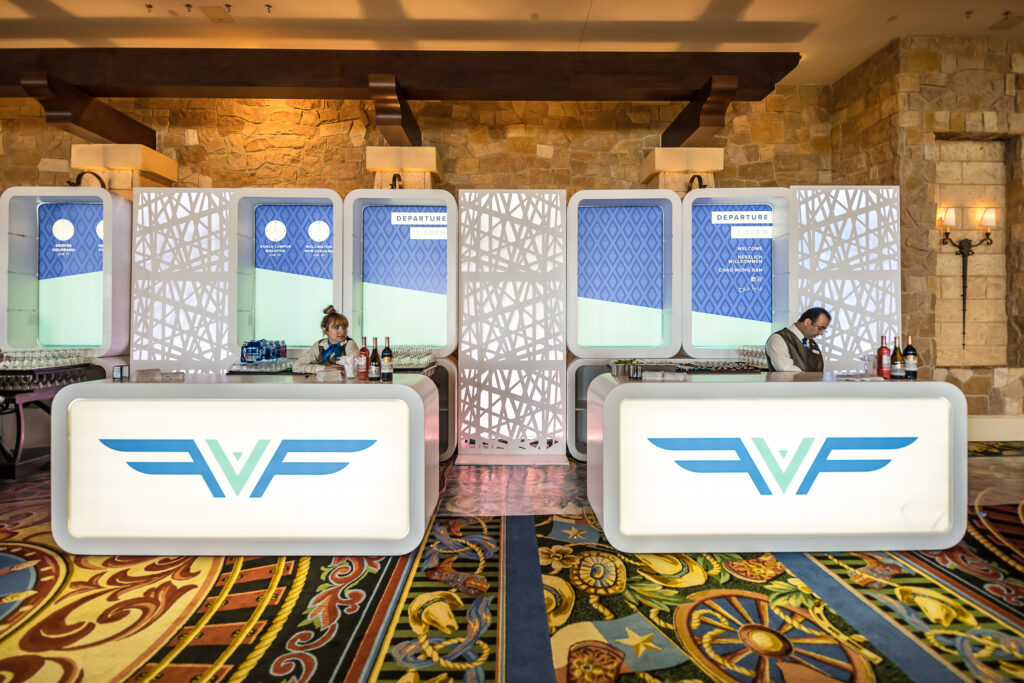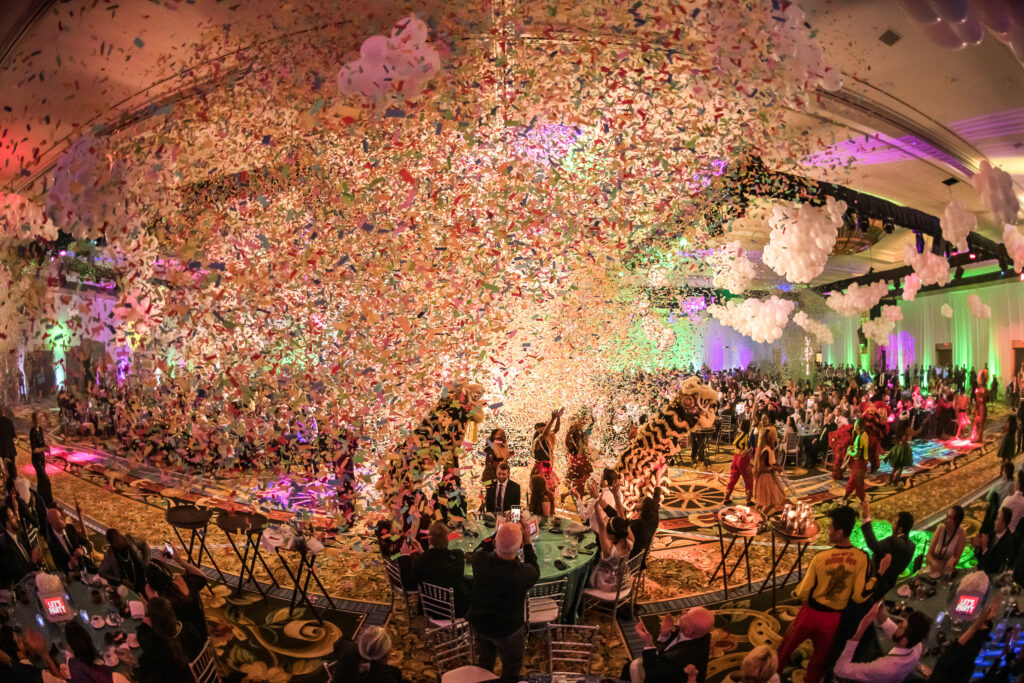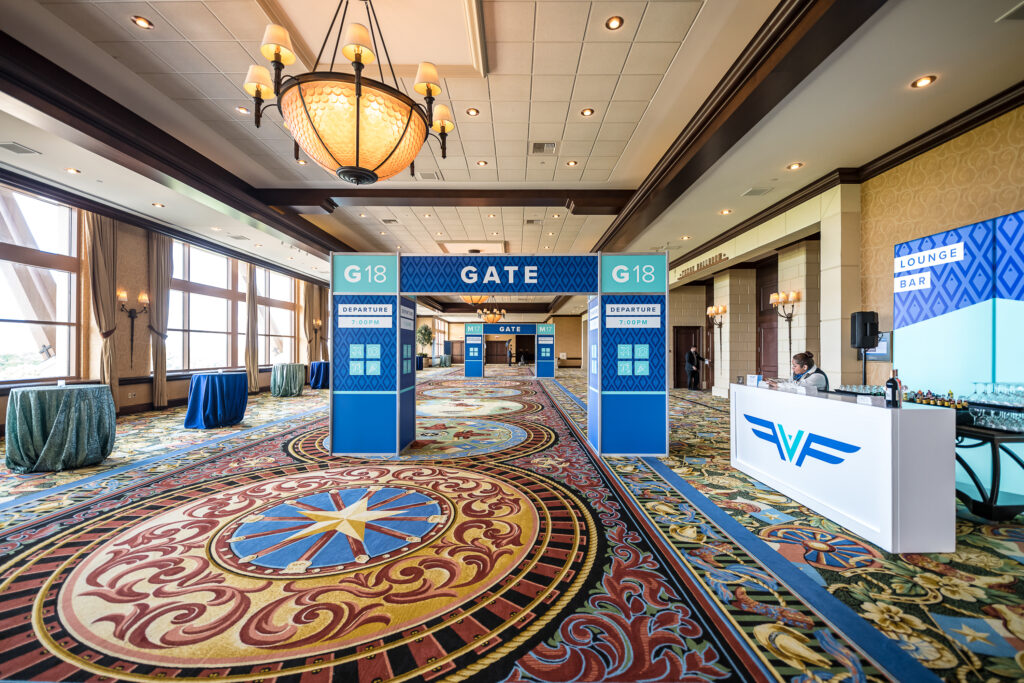 Arriving at your destination
The overall success of the event hinged on seamless coordination between numerous team members and countless individual components; needless to say, we learned a lot in the process. Most importantly, we can apply these lessons to future events, big or small.
Think of ways to engage your guests' senses on every level. Understand how lighting can establish moods, scents can stir memories, and good food can provide comfort. Consider how a room can be set to encourage audience participation and engage guests as part of the action. Can you combine lighting with fog and fragrance to transport people to another time or place? Can you use culinary and beverage pairings to elevate a dining experience? Even on the smallest scale, the more senses you can engage, the more impact you will have.
Engage your hotel and vendor partners early in the process to gain buy-in and valuable input. They can advise you on what works well in their space and can offer helpful knowledge if they know what your objectives are. Because the entire staff felt like an integral piece of the event (and they were), everyone got to own a piece of the success and will hopefully remember it as a highlight in their career.
Allow your creativity to soar! Encourage every member of your planning team to give input throughout the process. Each person's unique perspective added to the layers of complexity that provided so much surprise and delight. Continue to brainstorm at each meeting. Don't limit creative exploration to just the initial kickoff meeting. You never know when a great idea will strike, and with the right team in place, you can take any event experience to new heights.
As an event management and event production company, Unbridled can only make such experiences possible with the support and trust of our clients. There's nothing we love more than inspiring others to dream big. We connect clients with their people by allowing them to share unforgettable experiences together. If you'd like to bring a dream to life, please get in touch with us.
Ready to create an unforgettable experience together? Get in touch now, and we'll bring world class creativity to your next virtual or live event.