"Ho-ho-home for the holidays? Celebrate while socially distanced."
7 virtual office holiday party alternatives for 2020
Office holiday parties have a way of bringing people together — typically around an open bar. What better way to connect with colleagues than by exchanging stories over cocktails while Mariah Carey's "All I Want for Christmas Is You" blares from loudspeakers five times per hour? It's simply magical.
Unfortunately, hosting large in-person parties is practically impossible this year given the continued presence of COVID-19. A regular Grinch, this pandemic. Though you and your team may not be able to swap season's greetings face-to-face, there are still plenty of ways to be of good cheer — whatever that means — and celebrate a memorable holiday experience together.
Check out our list of fun and festive activities to brighten your spirits this winter. Heck, check it twice!
Design a digital Advent calendar
Most holiday parties cost an average of $75 per person. Keep that in mind when determining how much you're willing to spend on these digital diversions. Odds are you'll end up paying much less than usual no matter what you decide. One idea that affords you plenty of flexibility in your expenses is the digital Advent calendar.
Count down the month by offering your employees a little surprise each day. Whether you enclose a word of encouragement, a video greeting, an e-gift card, or something else entirely, be sure to mix things up to ensure every reveal is exciting. Consider making the final day extra special by mailing a gift package to each one of your team members.
Arrange a White Elephant gift exchange
This classic holiday tradition is surprisingly easy to host in a virtual format. Have each participant purchase and wrap a random gift – the more ridiculous the better. Assign one person as the moderator; they'll keep track of the various gifts as well as their respective owners. Once all the participants have joined your pre-arranged video call, have them display their gifts on screen. Prepare for hilarity to ensue.
At this point, the process should be familiar to anyone who's previously participated in a gift exchange. The moderator will call on one person at a time to claim another's gift, and that individual will unwrap the item for everyone to see. Like in the standard game, participants can "steal" other people's gifts when it's their turn. Make sure your moderator is keeping track of every swap! Once all the gifts have been distributed, have each person write their recipient's name on the package. You can arrange for the items to be picked up at a later date.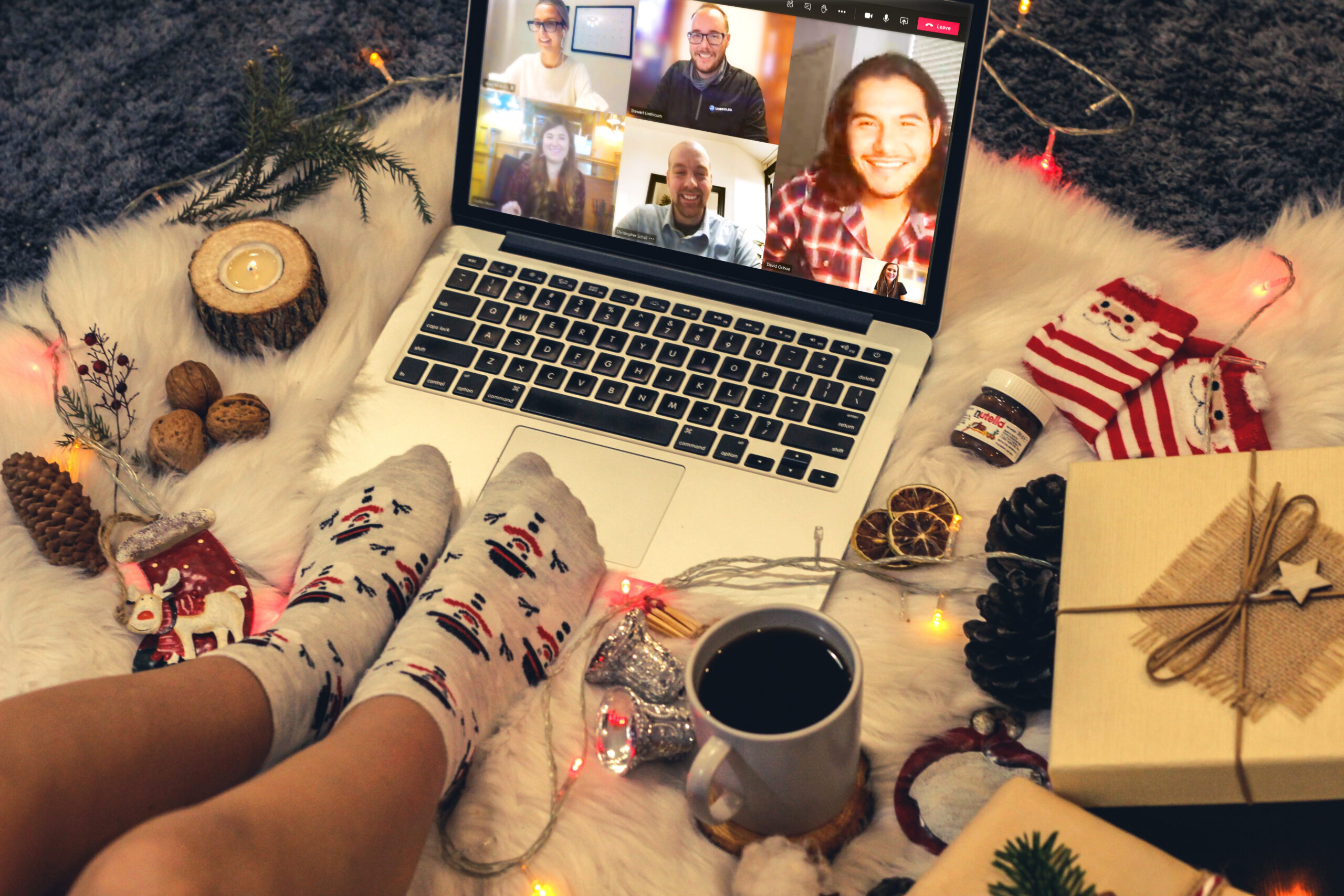 Mingle all the way
If you'd prefer to emulate a more traditional holiday party experience rather than assembling your entire team on a single call, we suggest checking out a platform like Wonder or Gatherly. These services allow attendees to form small conversation groups within a general meeting space. Using an intuitive minimap, participants can freely navigate from one social circle to another — just as they would in real life.
In addition to creating circles based on interests, hobbies, and regions, consider hiring some entertainers to host their own huddles. You could have a magician performing tricks in one corner while a former Food Network star hosts a culinary course in another. Hire a B- or C-list celebrity to mingle with your guests using a site like Cameo. The possibilities are endless! The great thing about these platforms is they allow your attendees to spend their time as they see fit.
Whether your team prefers sugar or spirits, a virtual tasting party is always a crowd pleaser.
Escape the chat room
Room escape games have exploded in popularity in recent years, and with good reason. For companies, their collaborative nature makes them particularly effective team-building experiences. If you haven't participated in one of these frantic funhouses yet, here's the premise – you must work with your teammates to solve puzzles and "escape the room" before the allotted time runs out. Most escape rooms carry a unique theme and premise to fully immerse players in the experience. Whether you're tasked with defusing a bomb or fleeing a mummy's tomb, these experiences are generally ideal for smaller groups.
While traditional escape rooms may be closed this year, The Escape Game offers a virtual alternative. You and your teammates can interact over a video call to uncover clues and complete challenges to conquer a virtually rendered room from the comfort of your own home. Don't get too cozy though! You'll need to stay on your toes to have any hope of overcoming these puzzling obstacles.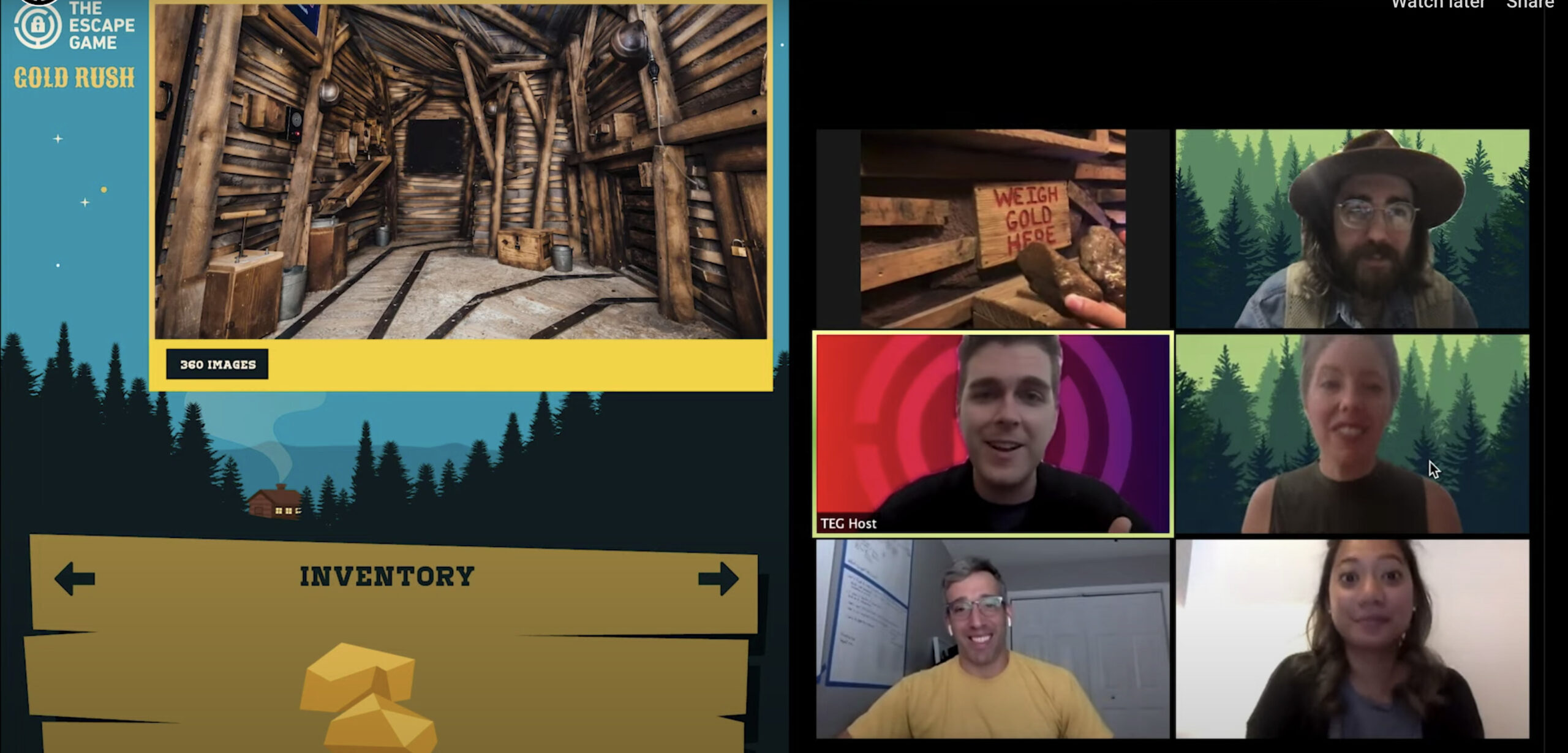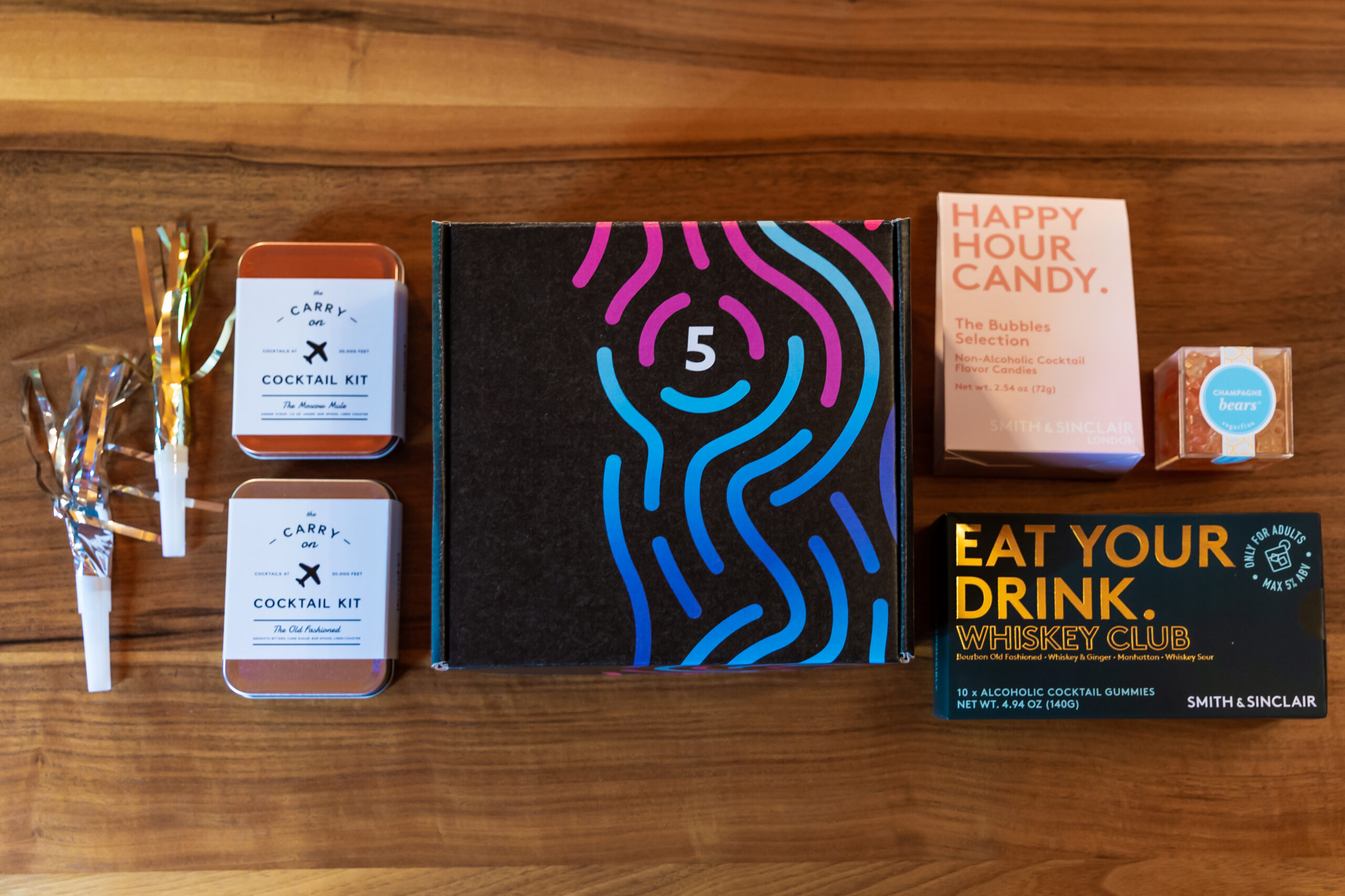 Distribute a cookie or cocktail kit
Whether your team prefers sugar or spirits, a virtual tasting party is always a crowd pleaser. Distilleries such as WhistlePig will send each party guest a box full of assorted drinks and swag. When it's time to celebrate, attendees will hop on a Zoom call with a professional whiskey guide who will then lead the tasting.
For a booze-free alternative, send your guests a cookie-decorating kit with special cutters bearing your company's name and logo. Attendees can style the sweet treats and show off their masterpieces over video. Don't forget to snap a couple pictures! Those cookies are sure to disappear faster than you can say save some for Santa.
Host a holiday music concert
Musicians often make a killing during the holiday season by playing at bars and other open-mic venues. As most establishments have put musical guests on hiatus, these performers have taken their talents online. Support local artists by hiring a band to play a virtual concert for your team. Consider using a booking site like GigRoster, Gigsalad, or Thumbtack's local musician search. Invite attendees to don their best/worst holiday sweater and pour their favorite drink by an open fire as they settle in for an evening of live music in their own home venue.
Naturally, we suggest arranging for a set of classic holiday tunes, but you can request whatever songs you like! Just remember to mute yourself if you decide to sing along.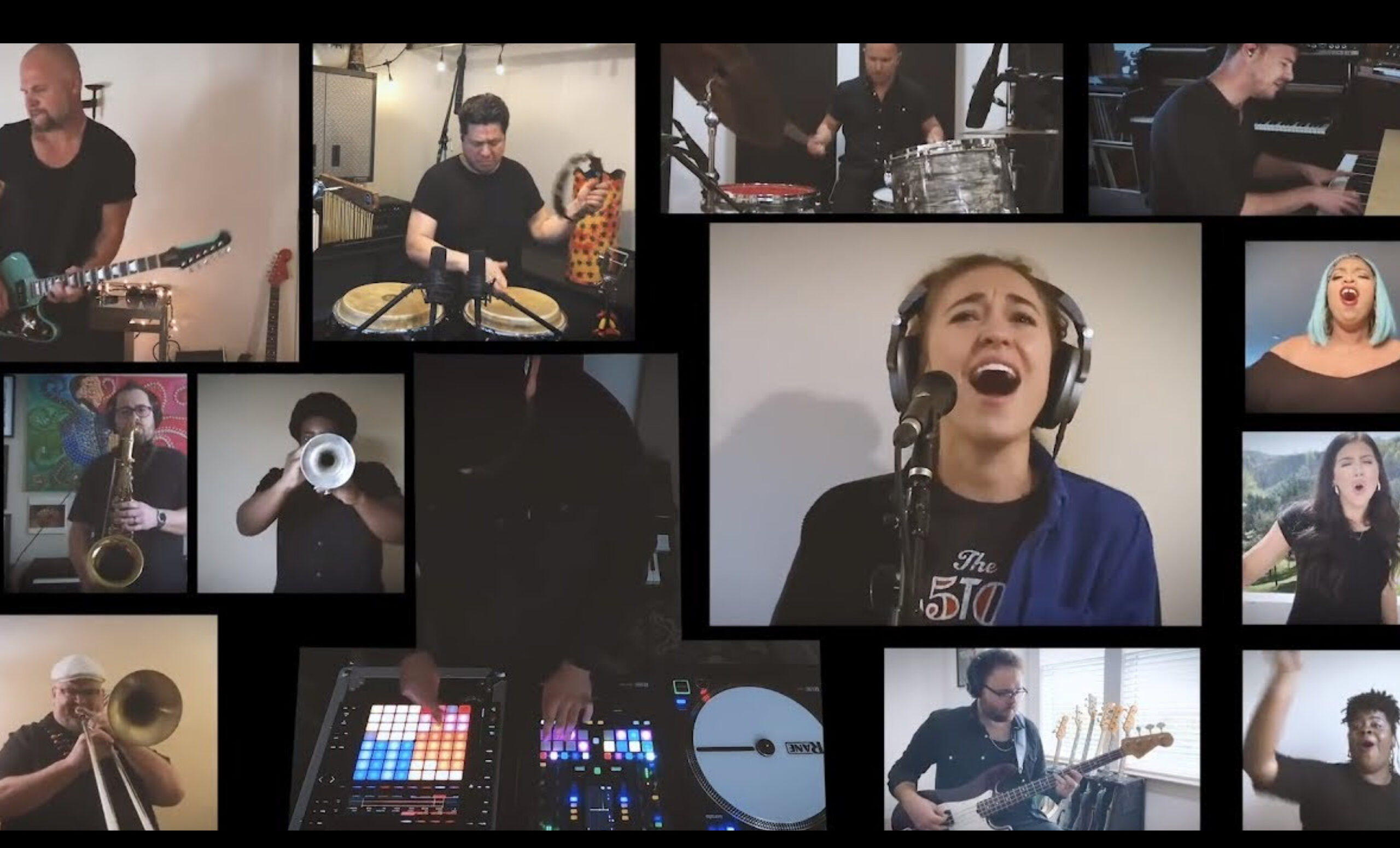 Craft a CSR gift
What better way to celebrate the season of giving than with a CSR initiative? Encourage your attendees to create something special for folks in need this year by distributing packages full of crafting materials. Wreath-making kits, gift box sets, and holiday cards are all viable options. Be sure to include basic instructions so participants know what to include in their holiday gifts.
Arrange a virtual meeting space where your team members can interact and swap stories while they work. If you want to go the extra mile, you can combine this CSR concept with a virtual concert for an especially festive evening.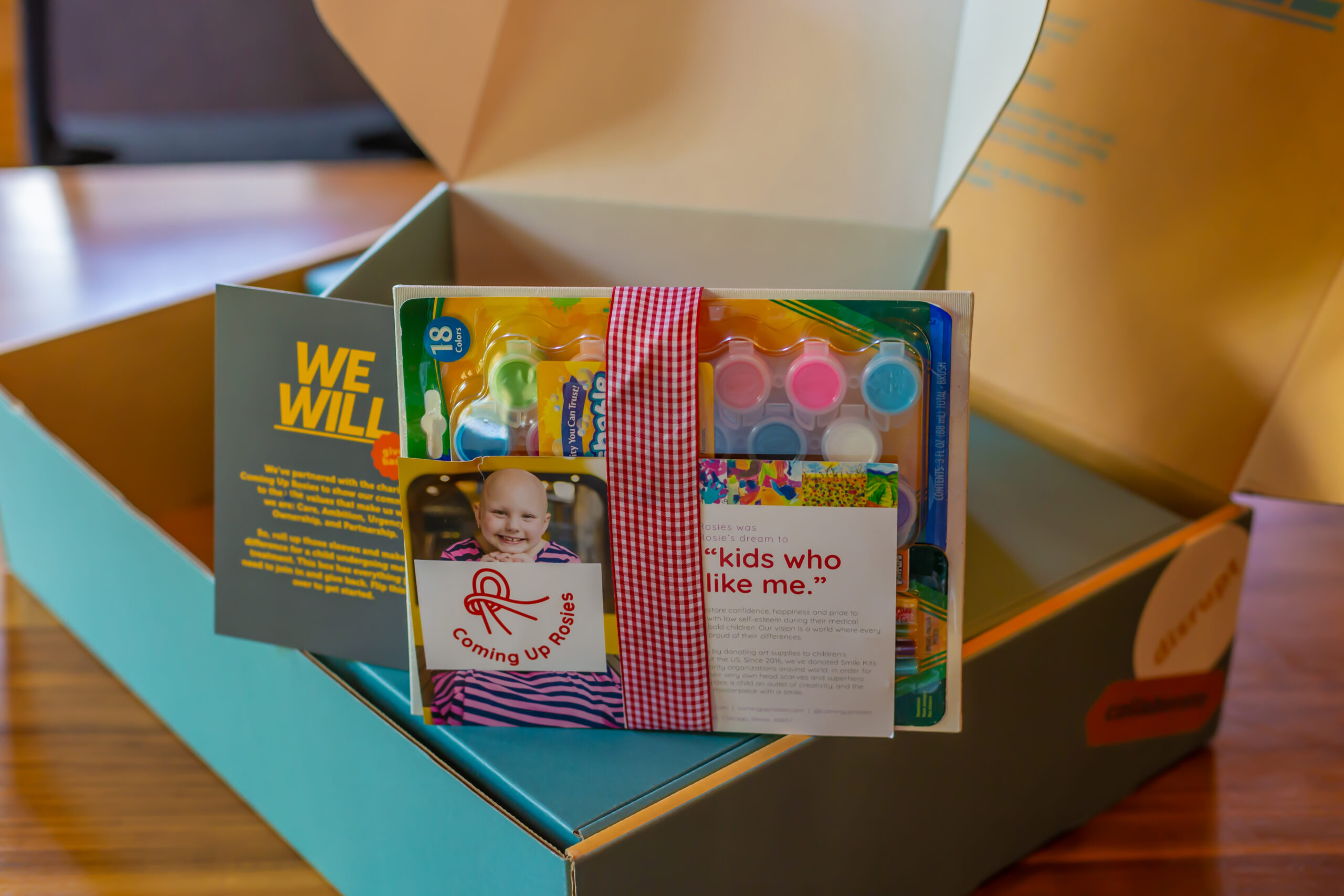 There's no shortage of engaging activities to fill the role of your traditional office holiday party. Though none may compare to playing Mariah Carey on repeat, each offers a unique experience that's sure to make your next seasonal celebration unforgettable.
Thinking of hosting a virtual event? Browse our capabilities and easily schedule a chat today.