There is a famous Chinese proverb that says: "The best time to plant a tree was 20 years ago. The second-best time is now." Promoting diversity, equity, and inclusion (DEI) was as necessary in 2001 as it is today. That was the year Unbridled's founder established a set of values to live by: character, change, credibility, and community. These cornerstones hold our "Ways of Being" that make up our brand promise, and they serve as a cultural roadmap for our company landscape.
BE TRUSTWORTHY
BE HOPEFUL
BE INFLUENTIAL
BE FLEXIBLE
BE IMAGINATIVE
BE RESOURCEFUL
BE COMMITTED
BE KNOWLEDGEABLE
BE ACCOUNTABLE
BE ENGAGED
BE CARING
BE INCLUSIVE
While our foundational language pointed towards diversity, equity, and inclusion as a cultural norm, last year we recognized a need to expand our expression to be more intentionally aligned with our DEI values.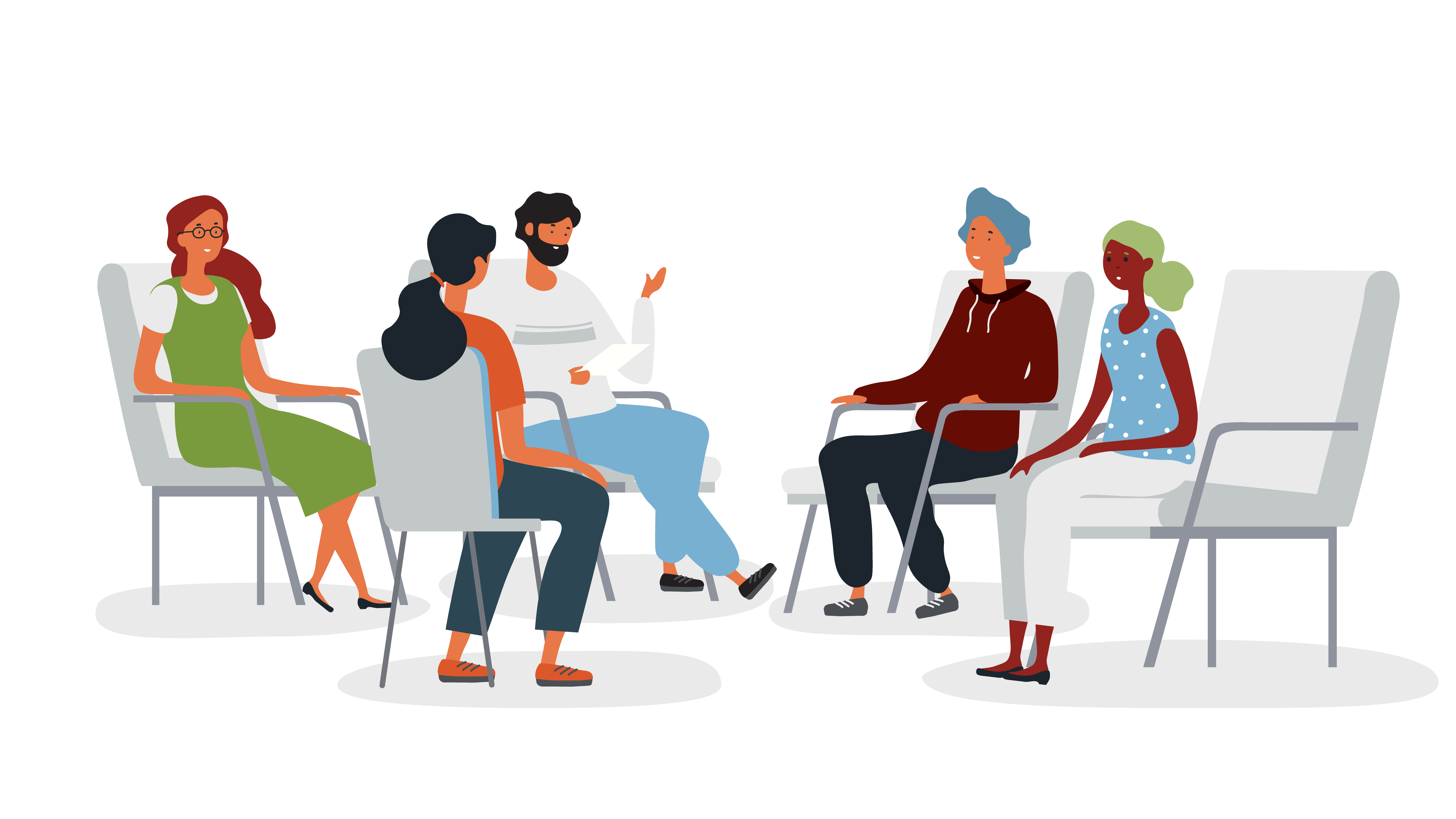 We are all a work in progress, and at our core understanding we know we are better together.
We began this journey by inviting every person in the company to participate in a DEI brainstorm. It was important that this exploration happened in a workshop format; this way, every voice would have a place to be heard. We listened. Our all-inclusive team member brainstorm produced a plethora of ideas for improvements, education opportunities, and engagements to activate our values for DEI. A few themes emerged as we collaborated: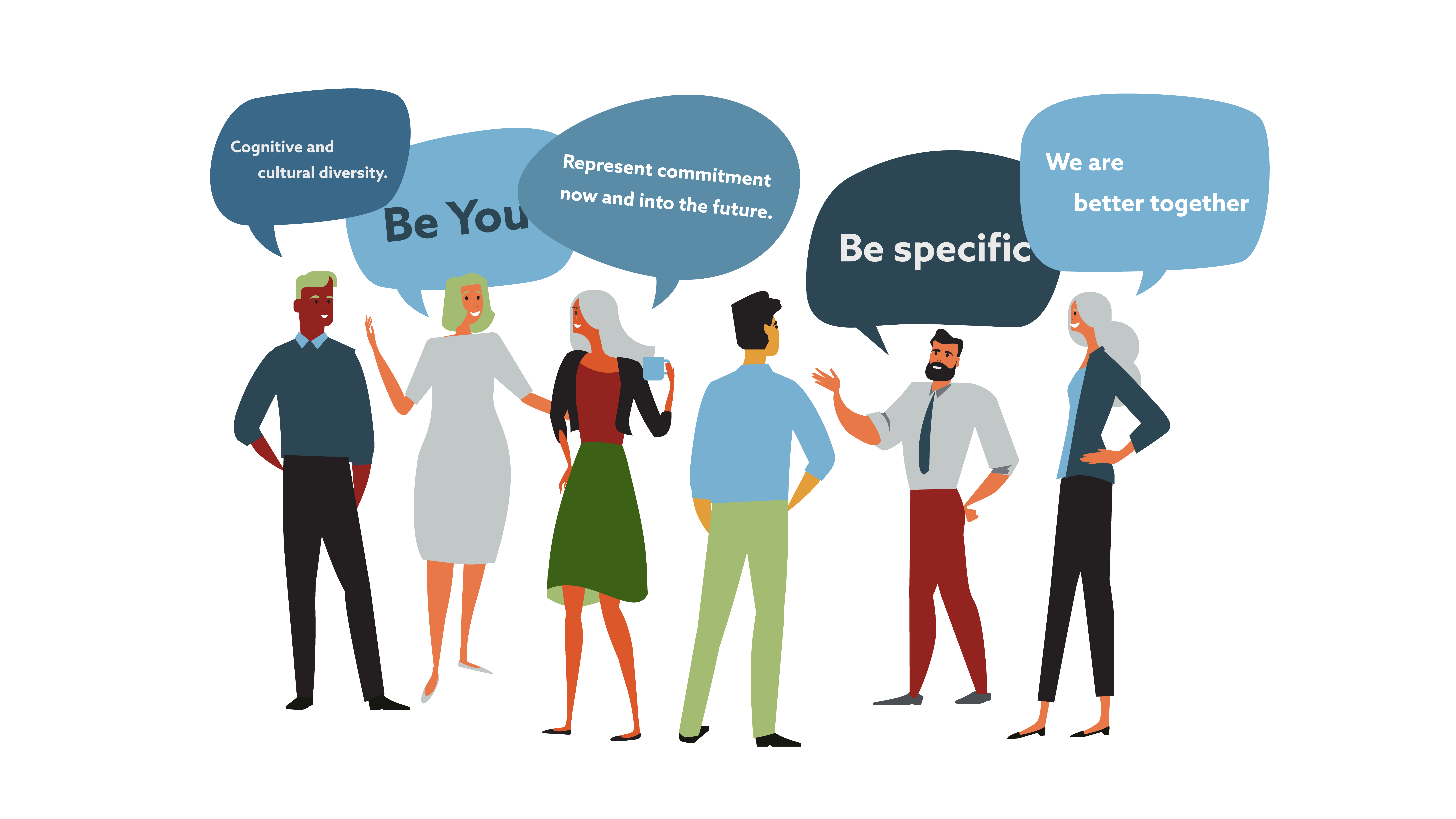 "Be You"
Our people want permission to be themselves. They want others to have that same permission, so that their unique gifts and talents can be brought to the table without bias. To be unbridled is to realize the freedom to be yourself — and being at Unbridled is to be in a community that encourages just that.
Identify the depth of the word "diversity"
It was clear in our discussions that diversity is a complex word. Our team emphasized the importance of this and asked us to be specific and state categories such as race, gender, social, class, and sexual orientation, as a foundational understanding — knowing that there will be additional categories to address as well, like cognitive and cultural diversity.
Diversity and inclusion are ongoing
There is no finish line for diversity and inclusion initiatives. The world is more diverse now than ever before. In America, the post-millennial generation is already the most racially and ethnically diverse — and the most educated. We want our statement to represent commitment both now and into the future.
We are better together
We are all a work in progress, and at our core understanding we know we are better together. Everyone deserves a place at the table. Part of being at Unbridled is the commitment to believing and collaborating in each other's destinies.
The statement-writing process
Next, we gathered a group of writers from various departments and tasked them with compiling the findings to create statements that paired change and action. We selected the best of each statement and took them back to the larger group for feedback. Our team members offered their assessments, and we tweaked the language to reflect their input. This statement formalizes our commitment to uphold our values and represents the collective voice of Unbridled:
An Unbridled community takes all kinds
At Unbridled, our core mission is to help companies connect with their people. That can only be accomplished if we are first connecting and engaging authentically with ourselves, each other, our people, and all those with whom we collaborate. We are committed to creating a diverse, caring community where everyone can feel like they belong, no matter their race, ethnicity, religion, age, gender, sexual orientation, or ability. With a healthy variety of perspectives, where every voice has a place to be heard, respected, and empowered, we are collectively rewarded as inclusion encourages teamwork and innovation.
We acknowledge that developing and cultivating a culture of diversity, equity, and inclusion is a continuous process. We are committed to putting forth the work and grace needed to move towards this ideal.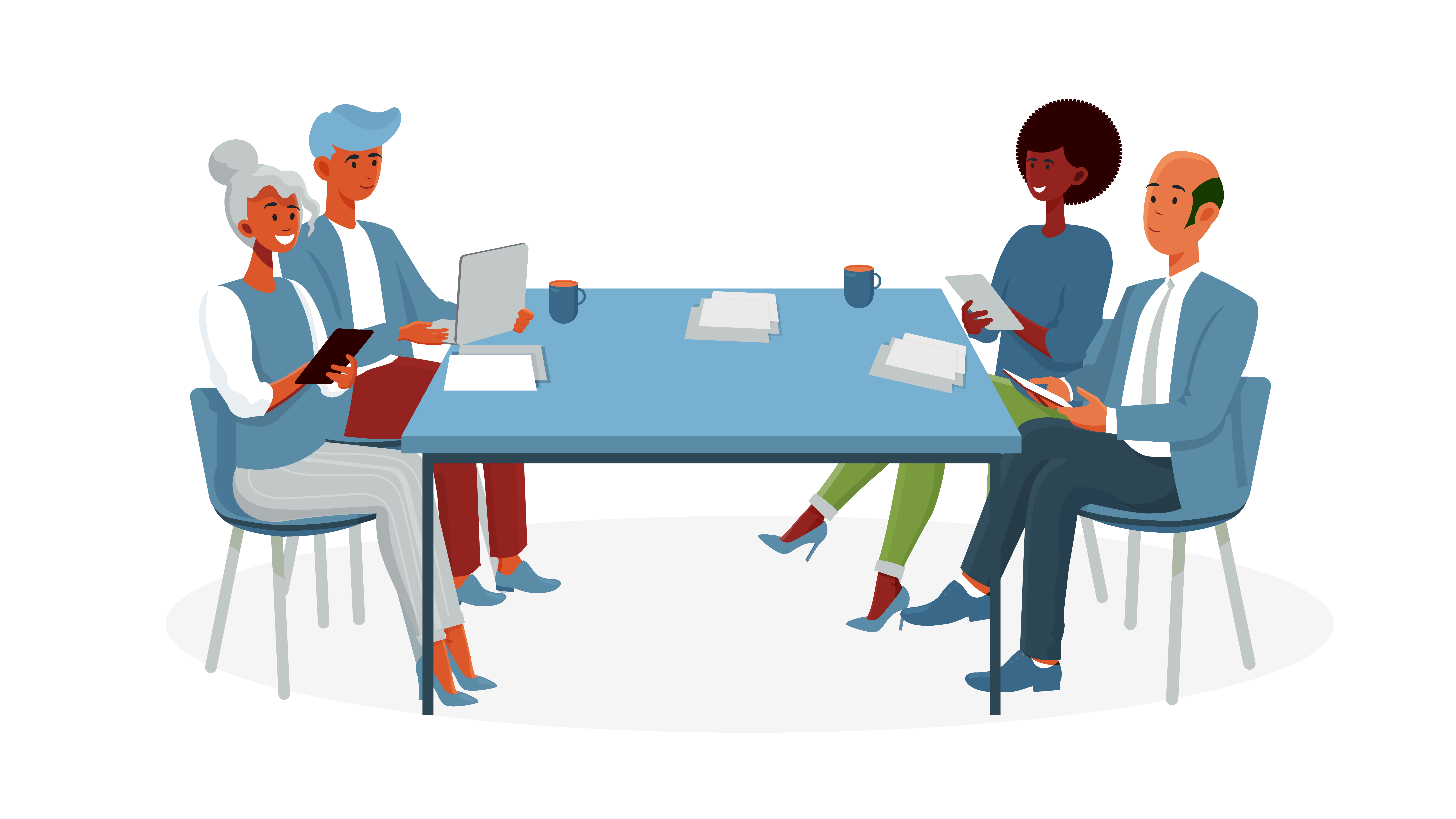 Where will the statement be applied?
This statement represents our beliefs and principles, our hopes and aspirations — it is a promise to be true to who we are. It serves as a framework for building a shared vision within our company. It charges us to confront actions that don't line up with our cornerstones, and when it is applied across our community, it will serve as a roadmap for inclusive decision-making. Specifically, our DEI statement will:
Be used in employee training and onboarding
Provide guidelines in our recruiting and hiring process
Inform how we consider and collaborate with our vendors and partners
Serve as a catalyst for change and action initiatives within our company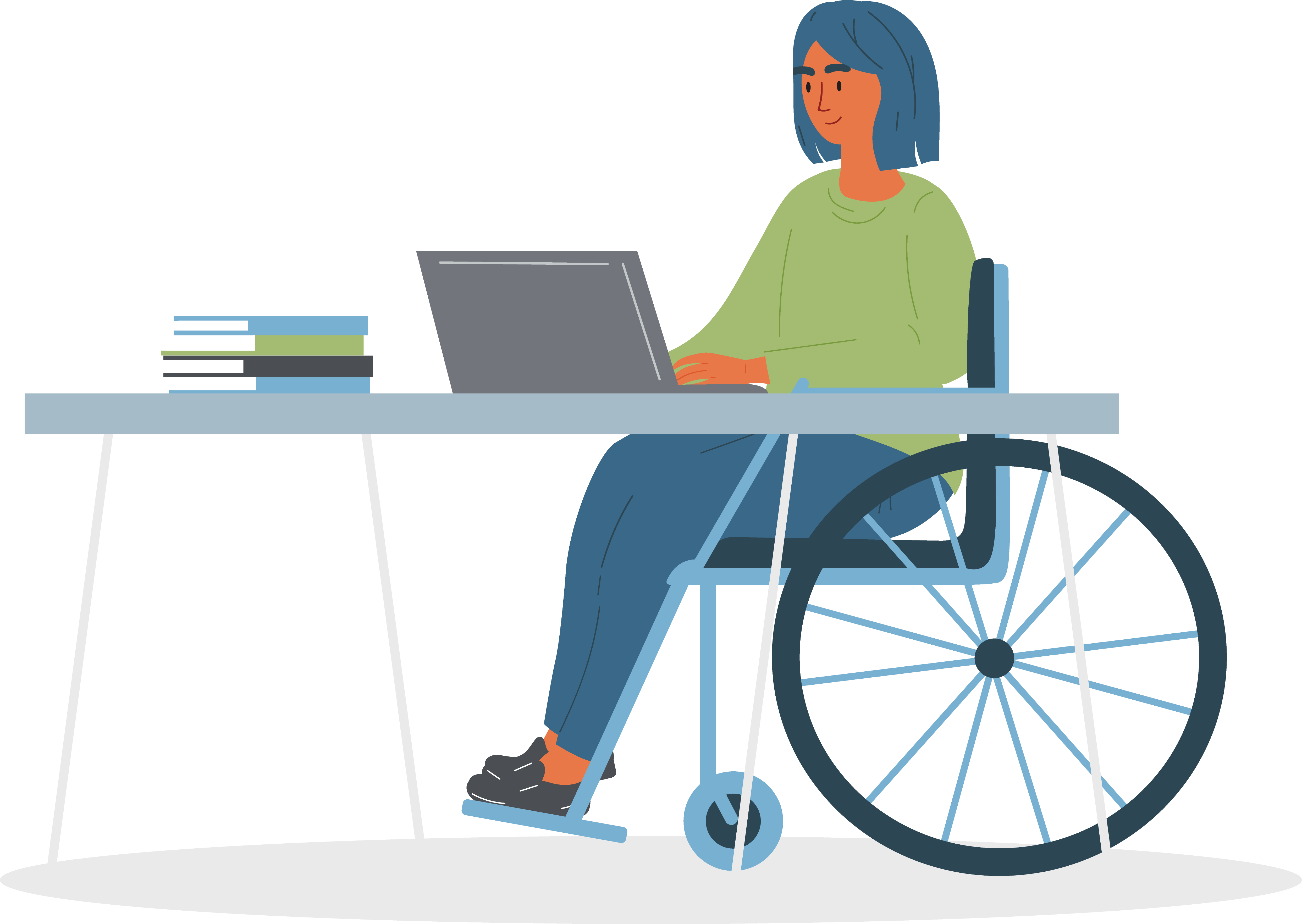 Actions and next steps
We've already begun taking action toward this endeavor by:
Posting jobs on forums like diversity.com
Currently redesigning our Careers page with new imagery and language
Reaching out to our partners and vendors to understand and track their commitments
Continuing to meet with our initial brainstorm team members to identify initiatives to further realize our commitment and journey
As we plant seeds now, our hope is that they will produce an environment of belonging, and like a mature tree, their roots will support a sprawling body of systemic change. An inclusive community takes all kinds, and our commitment at Unbridled is to be true to these values and to the enduring pursuit of diversity, equity, and inclusion for all.