Turning 50 is a pretty big deal. An epic milestone. And we knew we had to come up with something equally epic to commemorate the occasion for our fearless leader.
Maybe you know, but one of Stan's hobbies is strumming the guitar (and he's not half bad). Over the years, he's mentioned on numerous occasions that one of his lifelong dreams is to play with a band. Any band. To rock out with a full crew of drums, bass, lead, etc. And when we brainstormed ideas for celebrating his 50th, it hit us that we could plan a "Make-a-Wish" moment for Stan. And with a little help from the Schtuebs (the cover band Mike and Don play with) and Zi South (our neighborhood eatery/watering hole), the dream came true.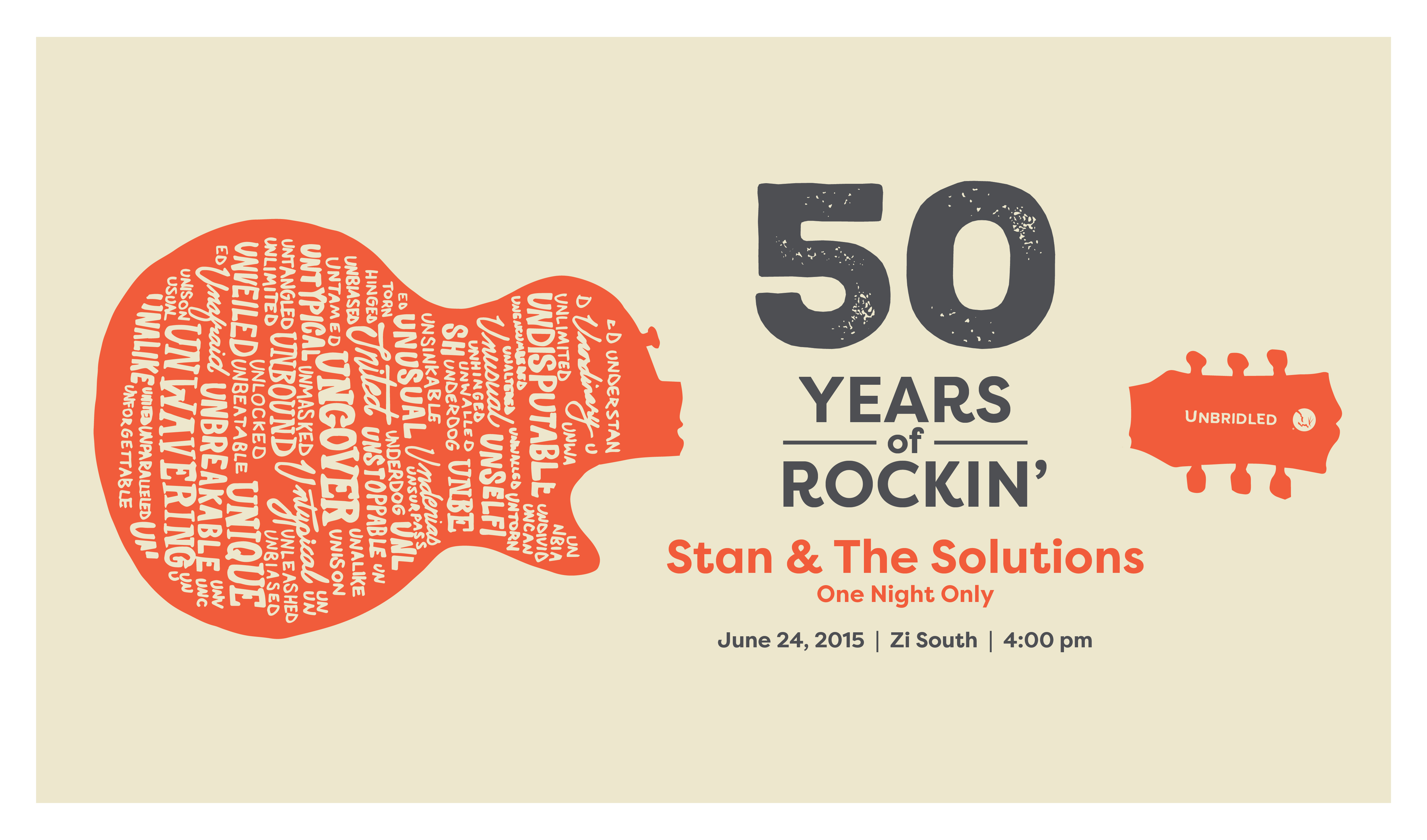 Stan was led over to Zi under the ruse that he was grabbing a birthday drink with a small crew. What met him when he walked in was a full band, set up and ready to rock. A guitar was handed to him. Chord sheets and lyrics were printed out and placed in front of him. An hour of rock and roll was about to delivered by the newly christened "Stan & the Solutions."
It was epic. Stan rocked. So did the fans. And afterward, Stan called it a "Bucket List" item checked off…best birthday ever.
Enjoy the highlight reel…and rock on!