If you're not in the habit of stopping by the Carriage House to check out the latest in corporate gifting, I hope this little glimpse into the world of our Giftd neighbors will change that. You never know what you'll find or who might show up over there…like the day Sales & Marketing reps from The Brown Palace stopped by, pastries in hand, to brainstorm gift ideas for their 125th-anniversary celebration. Pretty impressive client, if you ask me.
For those who haven't heard the story of how Karla Roussy and Karen DeLeone became partners of an Emergent startup, here's a little background for you. It's a story of collaboration, shared passions, and the entrepreneurial spirit. One that began with a little nudge from a certain business leader with an uncanny eye for new opportunities and a heart to see people expand their horizons.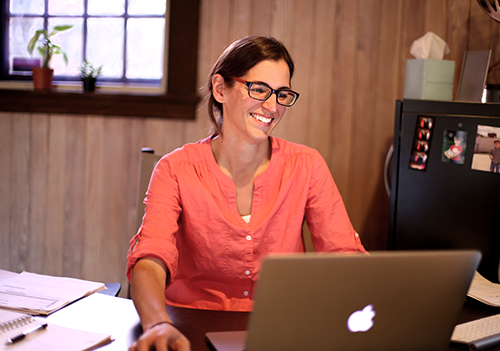 To Stan, it was just smart business to pitch the idea of sourcing gifts for our Unbridled clients. It was clear to him that we could provide more personalized service and better pricing…and that it would be a good business move. So, he sent out an internal survey to gauge interest and see if it would fly.
That's how it happened that Karen and Karla recognized a shared passion and joined forces to turn that passion into a business endeavor. And with a little help from their fearless leader, the support of an established infrastructure, and the Unbridled team cheering them on, they did what all startups do. They started. They took orders. They whipped up a logo. Then scrambled to keep up with demand.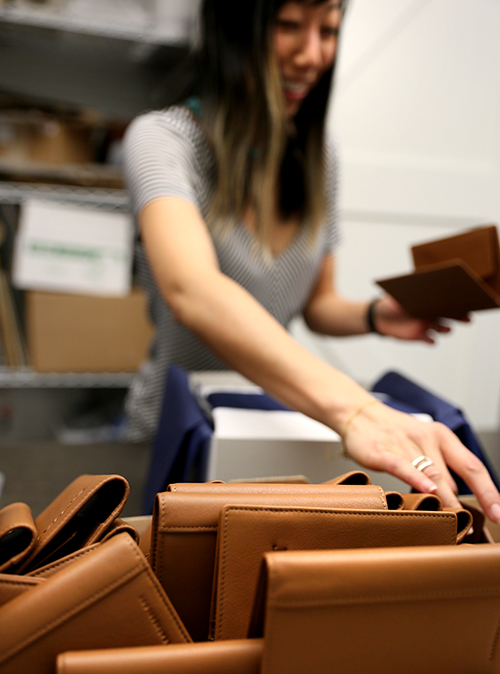 Giftd provides the "something extra" clients are looking for: an experience that goes beyond the gift itself and creates a truly defining moment. Nothing expresses appreciation and value in business relationships like the right gift – thoughtfully sourced, carefully packaged with an eye for detail, and presented with authentic regard that leaves a lasting impression. Leveraging their combined backgrounds in hospitality, design, and marketing, that's exactly what these two talented and determined women set out to provide. From their experience in the logistics and creative trenches at Unbridled — Karen, an Account Manager and Karla, a Designer — they learned firsthand what clients want and that there was a niche for their knack and love of all things "Giftd."
"Ideas are easy. Implementation is hard."
– Guy Kawasaki, Alltop co-founder
Three years in, Karla and Karen are as passionate as ever about making an impact, one gift at a time. And at the same time, they'll be the first to admit that there's nothing glamorous about starting a new business. It takes more than passion and tests you on every level. It forces happy-go-lucky co-workers to navigate some pretty tough terrain on their way to becoming serious business partners who love doing what they do together. Easier said than done sometimes. Just ask anybody who's tried it.
"No more romanticizing about how cool it is to be an entrepreneur. It's a struggle to save your company's life – and your own skin – every day of the week." – Spencer Fry, CarbonMade co-founder
Without remembering "the big why" behind a fledgling startup, or an established endeavor, for that matter, the demands and irritating details of the day-in-and-day-out can easily skew the bigger picture of what it's all about and why it matters. Part of that bigger picture for these two is the belief that every gift should tell a story. And behind each story, I guarantee you, there are a couple more worth stopping by the Carriage House to hear — that probably have something to do with local sourcing, creative presentation, and the latest in out-of-the-box amenities. So, grab a cup of coffee and head on over. You'll be glad you did.
There's something about stepping through the old barn door and hearing "old school" music in the background that gives you the sense that the space itself is a gift — intentionally designed for conversation and connection, with careful attention to detail that helps us remember what really matters…and why.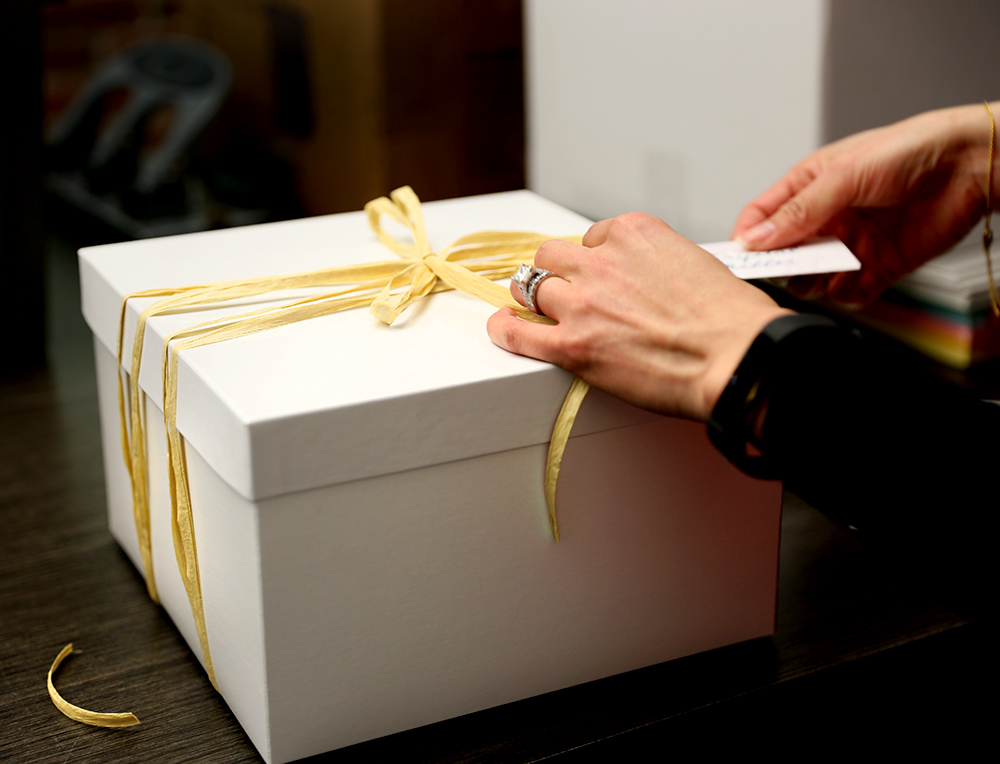 "Timing, perseverance, and ten years of trying will eventually make you look like an overnight success."
– Biz Stone, Twitter co-founder