Celebrating the launch of one of our own tends to stir images of a classic black and white movie…or a Norman Rockwell painting. A large extended family gathers on the front porch of the ancestral home as a George-Bailey-looking character glances back over his shoulder one last time before setting off to make his mark in the world. The women blow kisses, waving hankies. Brothers, sisters, and cousins whoop and holler, while the older men stand silent — the poignancy of the moment etched on their faces.
Sounds sappy, I know, but with our mostly-young-crazy-talented-and-ambitious demographic, it's not that far-fetched. We're like family, and when one of our own steps toward their dream, we're right there with them to cheer them on their way toward fulfilling the destiny connected to that dream.
Take Benten Woodring, for example. He was still wearing braces when he came on board as a Graphic Designer 2 1/2 years ago. As green as they come, with no formal training or previous design experience. Just crazy talented and gutsy — in a most unassuming sort of way. He knew when he saw the job on The Egoist that he was completely unqualified, but he applied anyway. And the rest of the story, as we like to say, is stuff you just can't make up. It's the stuff of dreams-come-true and too-good-to-be-true. Call it synchronicity or downright miraculous…we're just thrilled that we get to collaborate with each other in fulfilling our destinies. For us, that's what it's all about.
As it turned out, what Benten lacked in experience when he first started with us, he more than made up for in character, work ethic, and raw talent. While his creative gift was clear from the beginning, it was his demeanor – pleasant, professional, and cool under the pressure of deadlines and never-ending updates to high-profile proposals – that first won the confidence and esteem of his teammates. Benten is what you might call even-keeled…on beta-blockers. His uncanny ability to remain completely NON-nonplussed in the workplace is one of his most admired qualities — one that earned the votes of his peers, just 8 months into a completely new field of endeavor, as the recipient of one of Unbridled's top annual awards.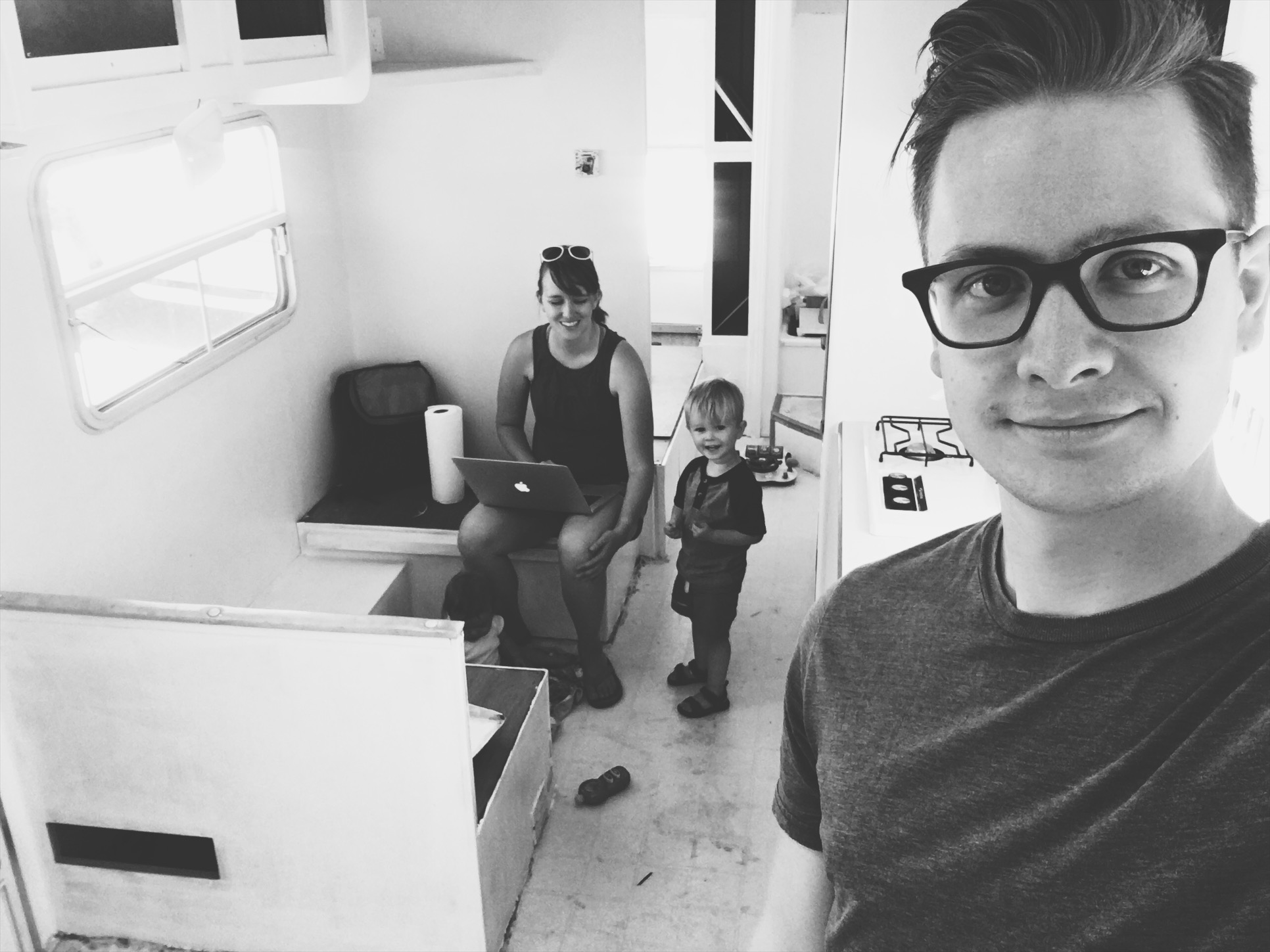 While the story is way beyond the scope of a single blog post, the high points include two trips to London for ALPHA conferences, a brief side trip to Budapest, and a life-changing spiritual encounter in an eastern Europe coffee shop. By the time Benten returned from London this past May, his heart was "set like flint" on a brand new path for his family and his future…pun intended. Having already explored focusing on branding with our Director of Creative Solutions, it was time to take the next step toward turning his dream into reality — convincing his wife, Gina, that Budapest would make a perfect home for their two children under the age of three. "After all," he would say, "it's insanely cheap and one of the world's top locations for digital nomads." Gina, a committed minimalist, preferred selling everything and becoming mobile minimalists stateside, instead…if she could just sell her husband on the idea.
Timing is everything, though, right? And so it happened that in June, Benten heard a friend's podcast about a young family's RV adventures, and immediately texted Gina. "Let's do it!" And suddenly, they were on the same page at the same time…with their eye on the same continent! They took out a loan, bought an SUV and trailer, began converting it into their new home, and made it official that Benten would be leaving Unbridled the end of July. It was the proverbial "leap of faith," he says. "We still had no money, and now we were in debt, but I knew God would provide."
And in the mysterious ways that God so often works, Unbridled teammate and fellow designer, Michelle Winey, just happened to hear about a rebrand contest — three days before the deadline. It was for a company Benten had never heard of, but Michelle thought might resonate with her logo-designing friend who had just bought a used camper. Gander Mountain, recently purchased by Camping World, would be expanding into the car camping segment. Seriously, you cannot make this stuff up! She told him about it on Thursday. On Saturday, he headed to a coffee shop to come up with something that might win him a gift card. It took him 45 minutes. He submitted his entry 10 minutes before the deadline — one of the thousands of crowd-sourced submissions that gathered tons of social media attention right to the very end…when Marcus Lemonis showed up on a Thursday morning in June at the Grant Street Mansion.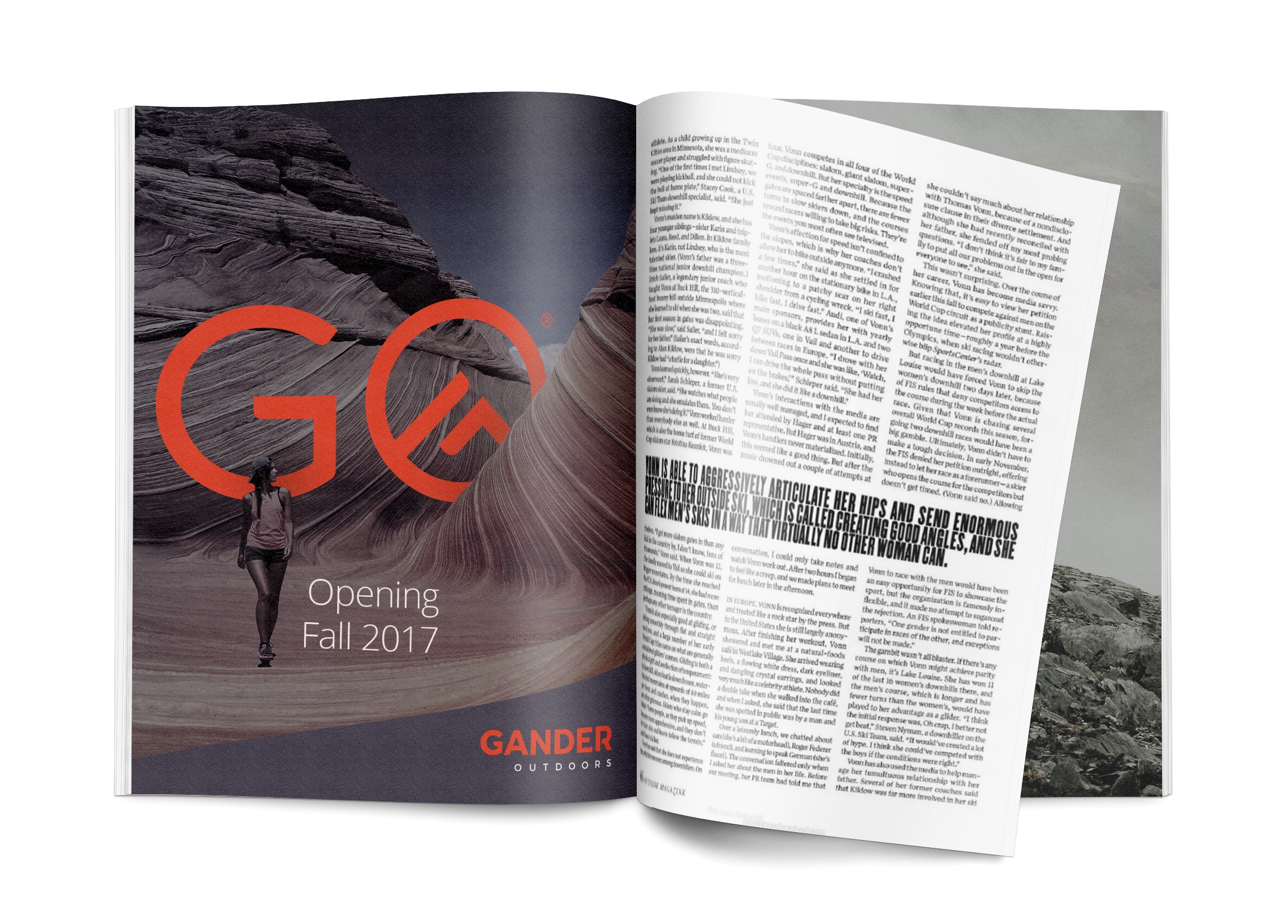 So, we have to ask…has anything changed inside for you since winning the contest and $100,000? "There's a sense of peace and rightness. I definitely feel more empowered to be more open about God's part in the story, and how He is using us and our businesses to help people who are hurting and in tough situations. I've always hated conflict and have shied away from hard conversations, but that's already changing somehow. Even though we're still not exactly sure what it will all end up looking like, we've never been so sure of anything in our lives. And we're really excited to see how God will use Benten Design, Gina's blog, Raw Minimalist, and our travel blog to make a difference in people's lives."
What do you say to people who think this stuff only happens to people like you? "It wasn't me," he chuckled, then flashed a big, beautiful post-braces smile. "I'm just here and ready for anything. I feel like this is just the start of even bigger things."
What have you learned through it all – and what parting words do you have for us as you leave? "Do it now. Live now like you dream or talk about living someday in the future. Just do it. Go for it. Don't overthink it. It's going to be risky…whether you take the leap now or later. Might as well do it now. Just do the next thing. You can do what you don't realize you can do. Two words are really highlighted for me right now: FOCUS & LEGACY. I went from being really frustrated, trying to figure out how to make things happen, to being really focused. I've learned to trust the wisdom and intuition that are already inside. To take the next step without trying to figure out what's down the road. I want to set an example for my children. To show them what it looks like to be fearless and to have faith in God. I want them to learn that from me…and for that to be their legacy, too."
And to you, Benten, we say… Stay true to who you are. Continue doing what you've been doing. It's definitely making a difference in people's lives, and we thank you for the difference you make in ours. We're honored to know you and to collaborate with you as you step into your destiny, literally making your mark in the world.