Communities look out for each other. By definition, it's what they do…which is why "Be Caring" is a key Way of Being at Unbridled. It's the idea of being fully present and selflessly engaged. It's as simple as recent emails encouraging "extreme caution" crossing 11th and Grant after two traffic incidents involving pedestrians, and the need to watch out for our personal belongings and company assets. Communities take note of both external and internal surroundings, giving serious attention to the safety and well-being of their members.
Community is about doing life together with shared intention. It's about showing regard and kindness and concern for each other. Choosing to be considerate of opposing viewpoints and understanding of different temperaments. Making every effort to remember our manners. Communities celebrate engagements and weddings and growing families. We share the pain of those experiencing strained relationships or health concerns. And when aging parents and grandparents bid the world farewell, we extend our deepest sympathies while honoring their long and well-lived lives.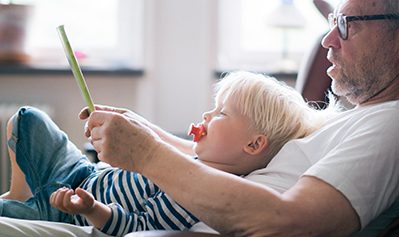 At Unbridled, the intention is to create a sense of home and belonging where hearts are sure of each other. "A place of confidence…where we tear off the mask of guarded and suspicious coldness the world forces us to wear…and we pour out the unreserved communications of full and confiding hearts. A safe environment where expressions of tenderness gush out without any sensation of awkwardness and without any dread of ridicule." (Frederick W. Robertson) Of course, we don't always hit the mark, but that's okay. We give each other a break. We try to do better next time. We say what we need to say to clear the air of misunderstanding. We take care to protect and believe the best in each other.
It's what families do, so keep this Way of Being in mind as you head into the Thanksgiving weekend, and do your best to be fully present and selflessly engaged with those who mean the most to you. Even if it feels awkward and there's still a little dread of ridicule left over from days gone by, remember who you are and that you can be the one to create a safe and caring atmosphere around the table this year. It's what we do…and we're thankful we get to do it together.
Be safe. We care about you…and hope this Thanksgiving is one of your best ever.