We like to say that Unbridled is a place where launching becomes a celebration instead of a farewell party. Even so, we do get a bit sad when one of our own moves on to the next big upgrade. Innovative designer Brian Kronberg started with Unbridled Solutions three years ago. When he gave us the news that he is moving on to a new opportunity, Tim Woodring put together some words to celebrate his launch:
I wanted to say a few words because I think that far too often we neglect to say things we really feel for some of the people closest to us. And I would regret not say a few things about Kron Thugz and Harmony.
Brian and I started around the same time at Unbridled. We had to figure out how to navigate this crazy place together. In addition to his polyglot of nicknames, Brian was the wizard behind many of the breakthrough things we did with our brand. Including, but certainly not limited to, the creation of one of the best sales tools I've ever witnessed first-hand: the Storyteller.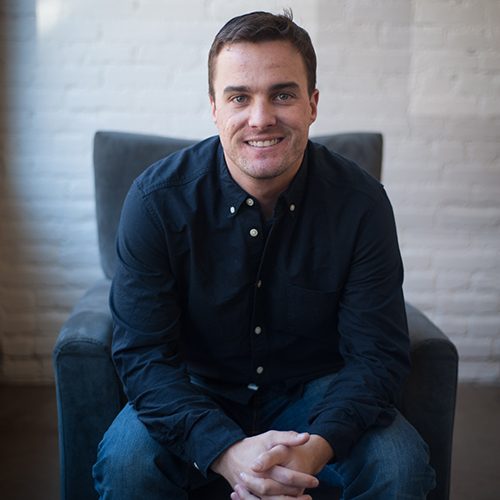 In many ways, Brian and I witnessed each other grow up. I feel so privileged to have sat across the table from Brian as we talked about our passions, our lives, our struggles, and our fears in reviews. I feel humbled by hearing what it is that make's Brian thrive, to be entrusted with his dreams for his life.
I know first-hand that in those formative years in which you are deciding, "this is what I want to do with my life", that Brian always dreamt about being an art director at a big ad agency. Soon, Brian takes a step closer to that dream.
I'll never forget Brian telling me about the opportunity. That he felt sick to his stomach in the process… Because he knew that it was the end to something that actually meant something to him. With people he genuinely cared for. But just because that step is away from this building and from the team that he was an integral part of building, it doesn't mean that you have to stop being unbridled.
So my hope for you today is this… that you thrive in your new endeavor, empowered with an upbringing of being different. And accelerated by it. My ask is that when you find yourself in a meeting or scenario wrapped up in criticism, that you remember to be positive. If you ever were to find integrity in question, that you strive to be credible and to be influential. That you would speak up with ideas without restraint and be imaginative. That you show your future team what birthdays are all about by being caring. And for you to know that if you should ever want to jump back in this Nile of a river, that you would be welcomed.
This is how we continue to learn how to live out of our culture and core values that are made all the better because of the people that work here at Unbridled Solutions.