In the past year, our crazy talented, incredibly smart pool of event managers, creative marketers, and production magic-makers has increased by a whopping 24 – expanding the Denver headcount by 16, our Boston/Grand Rapids/Wisconsin team by 5; and the San Diego office by 3. An impressive lot, for sure…and we're super excited about each and every one!
If you're wondering what accountability has to do with new hires, the answer is EVERYTHING. And I'll come back to that in just a minute, right after I mention another important question we make a point to ask when onboarding new team members: How do we make sure each and every person who joins the Unbridled team – whether they arrive one at a time, two by two, or in waves – feels completely welcomed into the family fold and fully integrated into the company culture?  It's a question that keeps us accountable to be the real deal with the newest in our midst from the get-go…because accountability means everything to a company of people committed to the "practice" of specific "ways of being" that reflect the culture we're determined to model in the business world.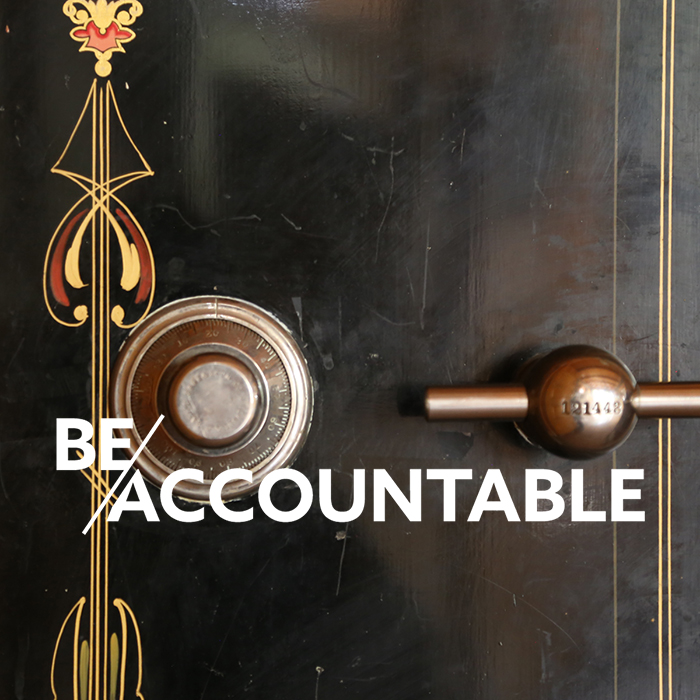 Unbridled founder and president, Stan Bullis, sets the example in his always-much-anticipated "culture meeting" with new hires. It's the highlight of the entire onboarding process – hearing the Unbridled story straight from the heart of the man whose passion drives the expanding vision for the legacy he hopes to leave for generations to come. The culmination of a very intentional experience, carefully thought out by our People & Possibilities Team, that new hires tell us again and again is unlike any other they've had before.
Then they hit the ground running – brilliant collaborators from the get-go, adding their singular personalities and contributions to the mix of what it means to be unbridled. Reminding us again and again that being accountable to them has everything to do with making sure they stay with us for the long haul…
…through the challenges of a demanding industry, as well as the ups and downs of what it looks like to build authentic relationships as a team of creative collaborators, becoming true to who we are as individuals and being there for each other — from get-go to long haul — as we pursue the stuff of dreams and destinies together.